We love the way fire brings people together, which is why we've made it our mission to help as many people as possible create amazing experiences around fire.
Our founder launched Woodland Direct in 2004 with the idea that we could leverage technology to bring fire products and expertise to customers across the nation. Since then, we've helped the fireplace industry transition into the world of e-commerce and have built the industry's largest team of nationally certified experts under one roof. With top-tier product expertise and a unique approach to the market, Woodland Direct offers our customers the very best experience in fire.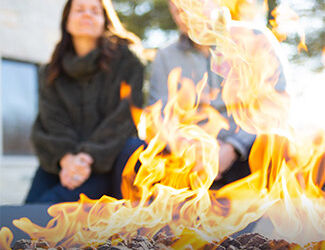 We are a dynamic organization that loves to have fun but takes care of the details, too. We are passionate about all things fire and are focused on transforming the customer experience through technology and innovation. We build lasting relationships, whether it's with customers, manufacturing partners, or fellow co-workers, and are constantly challenging ourselves to grow and be better than we were yesterday. If this sounds like you, we'd love to have you on our team!
Treat others as you'd like to be treated
Always have a sense of urgency
WHAT OUR EMPLOYEES ARE SAYING
Tiffany - Sales & Service
"Woodland strives to make our team feel like family. We encourage each other, help each other, cheer each other on, and have a genuine interest in each other's lives, not just work."
Jasan - Accounting
"I like how we've seen a certain measure of success over the past few years, but we're never satisfied to stay the same - we're constantly growing, changing and improving, striving to get better individually and as a company."
Catherine - Content
"Woodland's culture is awesome. Everyone is super friendly, helpful, and positive. I love that we are all working towards the same goals and the sense of camaraderie that fosters between our departments."
We offer competitive pay, 401(k) options with company contributions, comprehensive health benefits, paid holidays, and paid time off.
When you feel welcomed, valued, and supported in your role, you are free to create your best work. Our team strives to foster a collaborative work environment built on a foundation of mutual respect and professionalism. Woodland Direct Inc. is proud to be an equal opportunity employer and does not discriminate on the basis of race, religion, color, national origin, age, sex, gender, disability, or any other characteristic protected by law. Woodland expressly prohibits any form of workplace discrimination or harassment based on any of these characteristics.