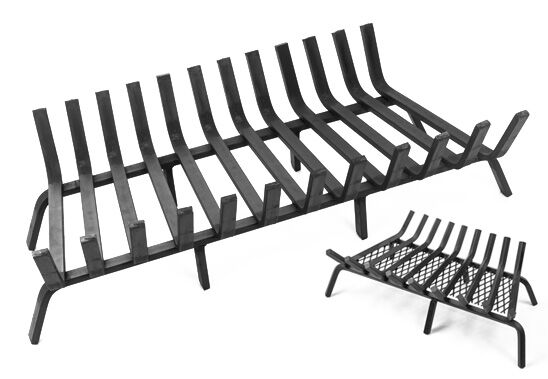 FIREPLACE GRATE BUYING GUIDE
Fireplace grates give you a more efficient fire, allowing air to flow freely inside your fireplace. The more air present, the hotter your fire will burn.
With a durable grate, your logs will be securely held above the falling ashes, keeping your fire burning efficiently.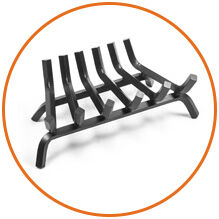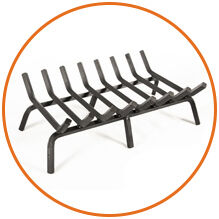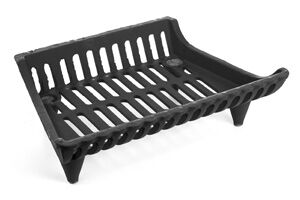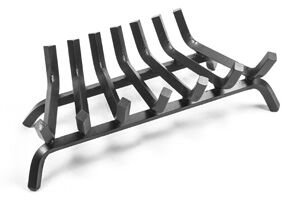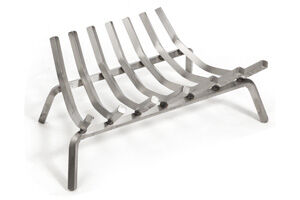 Making sure your fireplace grate fits your firebox correctly is crucial if you want the best performance from your fireplace.
To find the right size fireplace grate, you'll need to take the following measurements:
A. Measure the front width of the fireplace
B. Measure the rear width of the fireplace
C. Measure the depth from the front to back of the fireplace
D. If installed, measure the height of the installed gas starter pipe
Once you have measured your fireplace, subtract 6" from the front width, rear width and depth.
These new dimensions will determine your maximum grate size.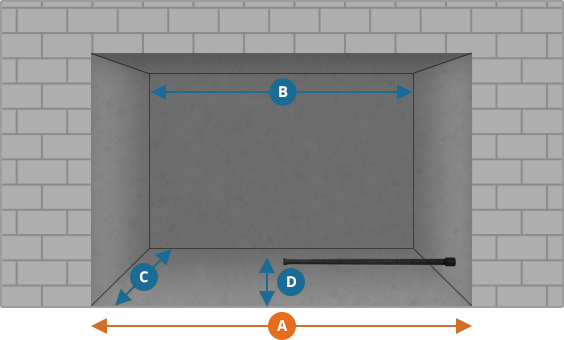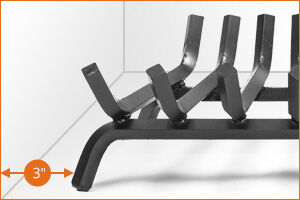 GRATE CLEARANCE
It is recommended to have 3" of clearance on all sides of the grate. This ensures optimum performance and safety.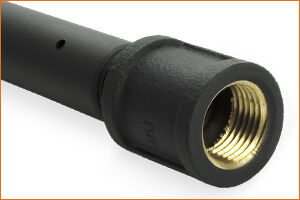 GAS STARTER PIPE
If a gas starter pipe is installed in your fireplace, your fireplace grate must be tall enough for the starter pipe to fit below the grate.​