Purchasing a fireplace screen is one of the easiest and most affordable ways to guarantee safety for you and your family as you relax in front of the fire.
For a fireplace screen to work properly, it needs to fit securely on the front of your fireplace. Below, we've broken down how to accurately measure your fireplace to find a new screen in the dimensions you need.
Grab a measuring tape, a pencil, and a piece of paper, then follow the steps below to determine your fireplace dimensions.
WHY YOU NEED A FIREPLACE SCREEN
Even with controlled burning in a wood burning fireplace, it's crucial to be as safe as possible, especially if there are kids or pets in the house.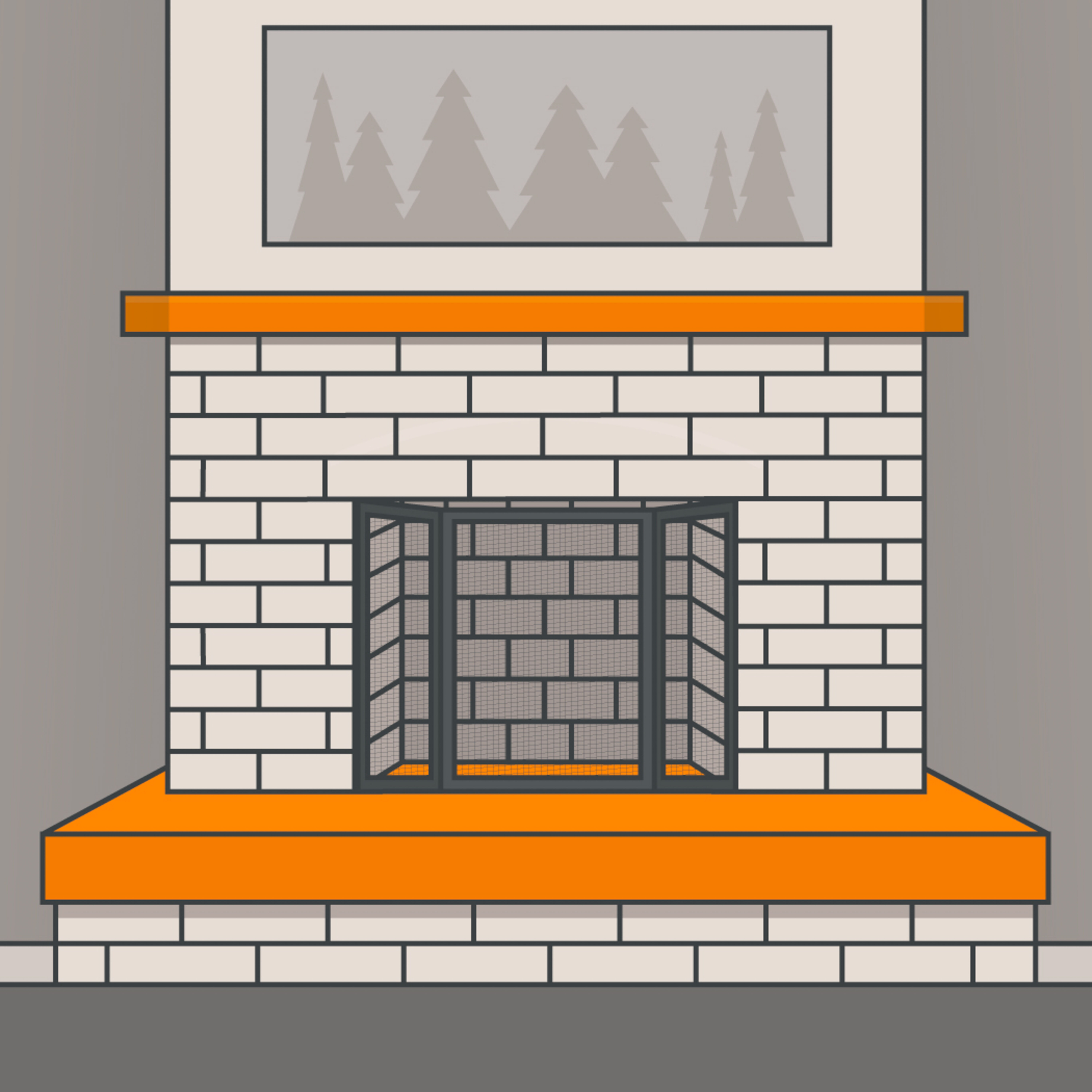 Fireplace screens prevent sparks, hot embers, and coals from popping out of the fireplace and onto your floors or furnishings.
They also keep curious little hands and paws a safe distance away from the open flame.
Before you start measuring your fireplace for a screen, you'll need to gather a few supplies first, including a:
Measuring tape
Pencil
Pad of paper
Keep in mind that a fireplace screen must sit on a hearth extension, which is a non-combustible platform that protrudes from the front and on the sides of the fireplace opening.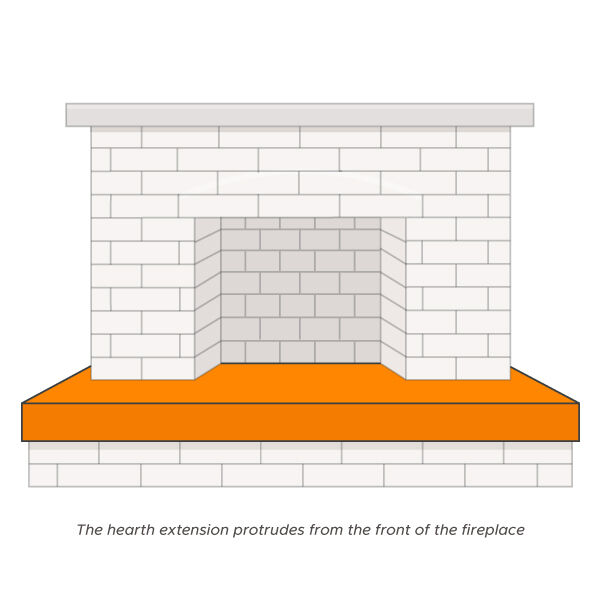 If you don't have a hearth extension on your fireplace, you will need to build one before you can purchase a fireplace screen, otherwise the screen will not fit properly.
STEP 1: MEASURING THE HEIGHT
The first measurement you'll take is the height of your fireplace opening.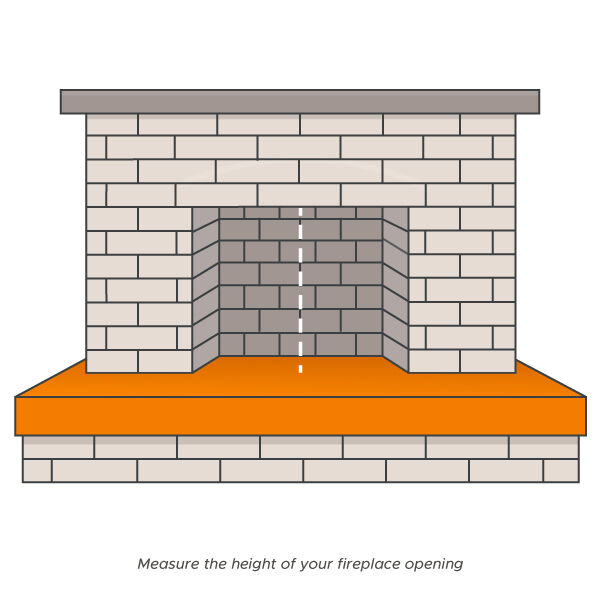 You'll use the exact height measurement of your fireplace opening as your final dimension.
STEP 2: MEASURING THE WIDTH
Now, you'll measure the width of your fireplace opening.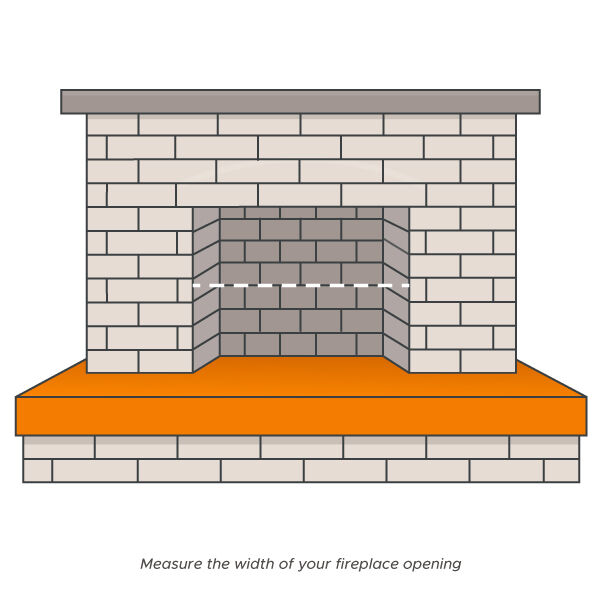 You'll use the exact width measurement of your fireplace opening as your final dimension.
STEP 3: DETERMINING YOUR SCREEN SIZE
For complete protection from sparks and embers, your fireplace screen should overlap the opening of your firebox by at least 1 inch on the top and 1 inch on both sides.
To achieve this, you'll need to add 1 inch to the height measurement of your fireplace opening and 2 inches to the width measurement.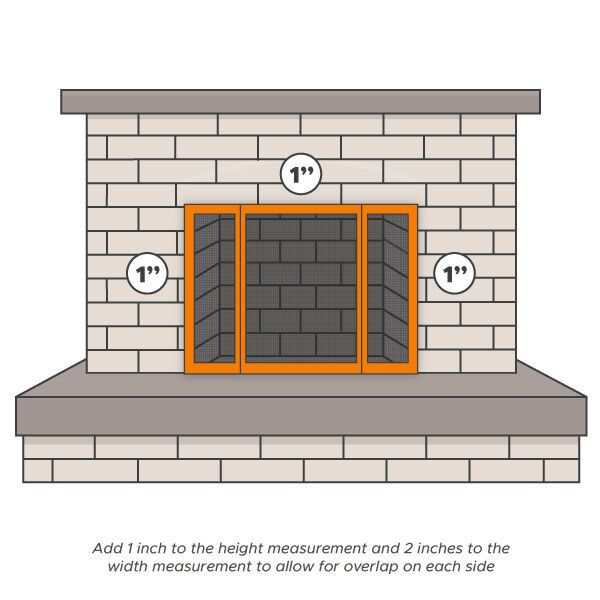 For example, let's say your fireplace opening has a height of 29 inches. You'll add 1 inch for overlap on the top, for a total height of 30 inches.
If your width measurement is 31 inches, you'll add 2 inches for overlap on either side, for a total of 33 inches.
Going by these new height and width measurements, your fireplace would need a screen that is 30 inches tall by 33 inches wide.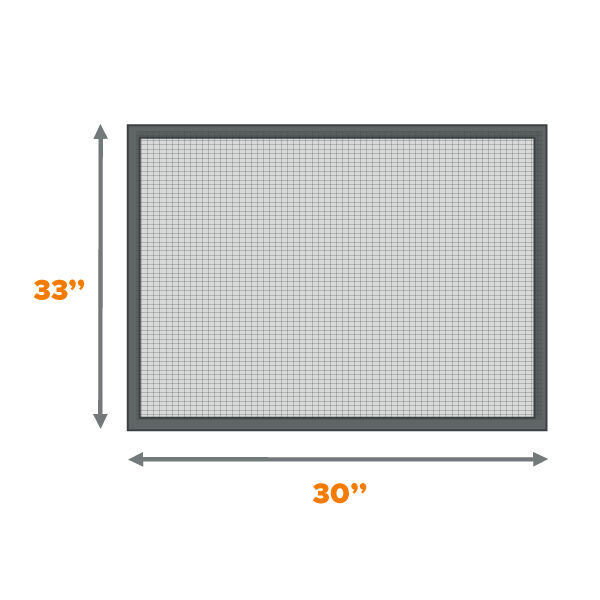 You can now use your new height and width measurements to choose the right size screen for your fireplace opening!
REPLACING A FIREPLACE SCREEN
If you already have a perfectly fitting fireplace screen, but want to replace it with a brand-new one, you can use the dimensions of your existing screen to purchase a replacement. Here's how:
Remove your old fireplace screen and lay it flat on the ground
Measure the height of the fireplace screen across the front
Measure the width across the front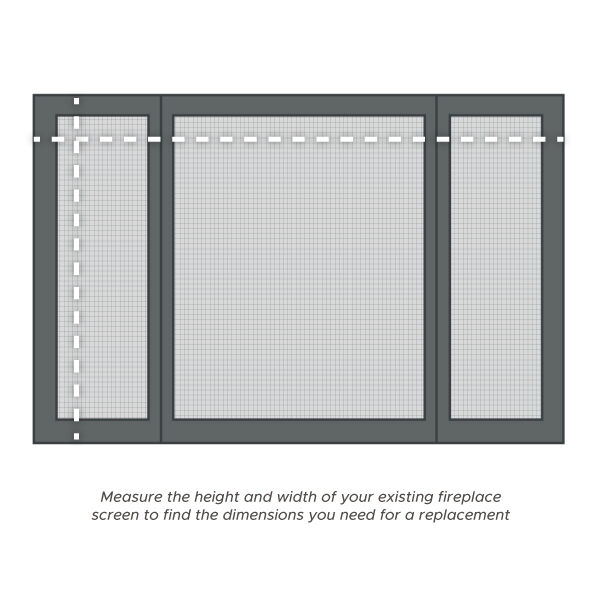 You can use these exact measurements to purchase a brand-new screen.
Now that you know how to correctly measure your fireplace, you can easily purchase a screen that will add the decorative ambiance you're looking for, while keeping you and your whole family safe!