Whether you're looking for more warmth in your space or just want to create a cozy atmosphere, an electric fireplace is one of the simplest and most cost-effective options.
Without the need for masonry work, a chimney, or a gas line, you can put an electric fireplace in any room of the house, and with no clearance requirements, you can even install one into an entertainment center or bookshelf. Electric fireplaces are also eco-friendly with zero emissions produced, and serve as supplemental heating for specific areas of your house, helping you save on energy costs.
Though they're easily installed, it's still important to find an electric fireplace that fits your space and style. To simplify your search, we've listed our top five electric fireplaces!
#5 36" ELEMENT BUILT-IN ELECTRIC FIREPLACE by Napoleon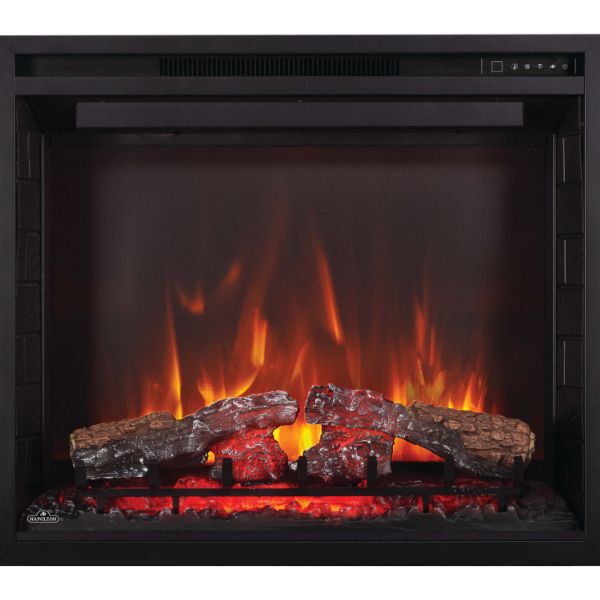 What Makes It Great:
The 36-inch Napoleon Element Electric Fireplace caters to traditional, timeless style. Its self-trimming design makes installation fast and simple, while the option to hardwire or plug your fireplace into an outlet allows you to experiment with the location.
Key Features:
Warm up your space with up to 10,000 BTUs of heat, or switch to Napoleon's NIGHT-LIGHT™ option for a warm glow that replicates smoldering embers when the fireplace is turned off. Effortlessly toggle between five flame settings, change the color of the built-in accent lighting, adjust the temperature, and set a sleep timer with the included remote control.
#4 50" IGNITEXL LINEAR ELECTRIC FIREPLACE by Dimplex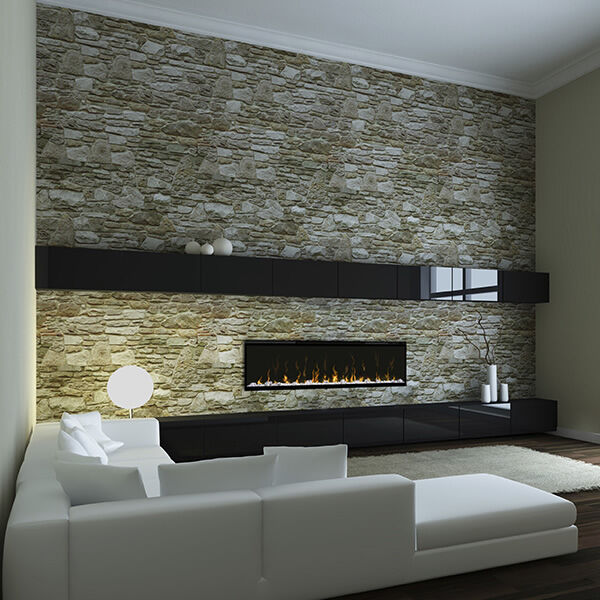 What Makes It Great:
If you like the idea of having a fireplace in an unconventional space, such as your bedroom or bathroom, then consider the compact version of Dimplex's IgniteXL Electric Fireplace! With its sleek, linear silhouette, the 50-inch IgniteXL looks incredible mounted underneath a TV and integrates seamlessly into entertainment centers for a smaller footprint in the room.
Key Features:
The included handheld remote control lets you operate heat output or disable it entirely to enjoy the look of your fireplace without warming the room. Built-in media bed lighting enhances the life-like flames, created with Dimplex's revolutionary Multi-Fire XD Flame Effect. Switch the media bed to prism mode for a rainbow of smoothly cycling colors — then hit pause when you find a shade that fits the mood.
#3 60" IGNITEXL LINEAR ELECTRIC FIREPLACE by Dimplex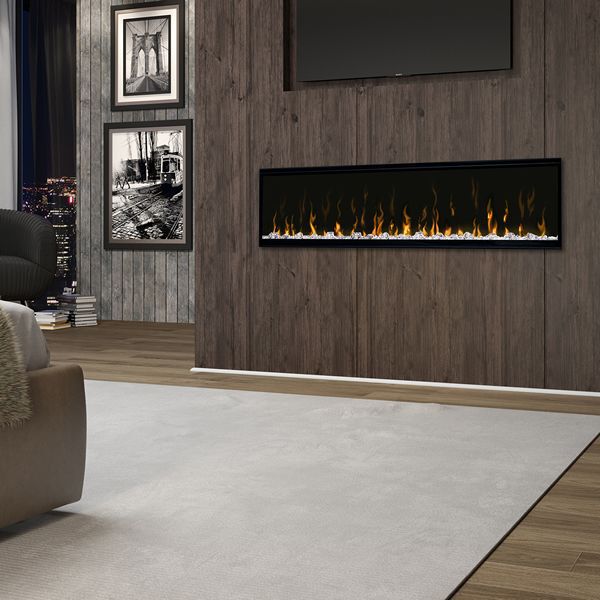 What Makes It Great:
Wait, the flames aren't real!? It's hard to tell with the Dimplex 60-inch IgniteXL Linear Electric Fireplace, which uses the company's patented Multi-Fire XD Flame Effect for hyper-realistic flames that perfectly emulate a gas fire.
Key Features:
The IgniteXL has an eco-friendly, energy-efficient heater with an automatic shut-off and Heater Boost feature. You can also disable the heater to achieve a cozy ambiance without the added warmth. Dazzle your guests by switching the built-in accent lighting to prism mode for a kaleidoscope of smoothly changing colors, or freeze it on your favorite hue. Easily access these features from the comfort of your seat with the included multi-function remote control.
#2 56" LANDSCAPE PRO SLIM ELECTRIC FIREPLACE by Modern Flames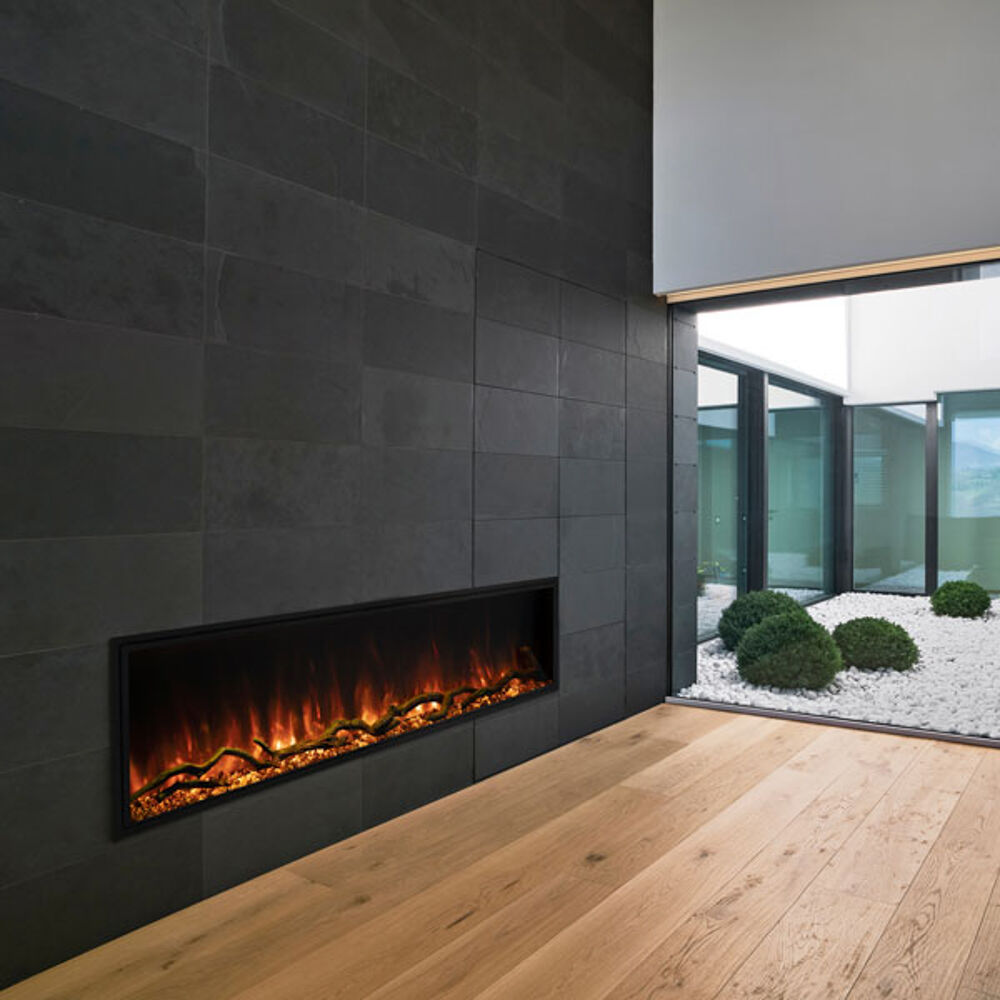 What Makes It Great:
This slim-and-trim model features a sharp, frameless design with an edge-to-edge firebox for a sweeping view of the mesmerizing, lifelike flames. Built-in, high-intensity LED lighting and a color-changing, active ember bed set the tone for a relaxing evening at home.
Key Features:
The Modern Flames Landscape Pro Slim Electric Fireplace uses Hybrid-FX™ flame technology for the most realistic-looking flames and is equipped with a 5,000-BTU heater. It also comes with a remote control to adjust the flames, accent lighting, and ember colors. Choose shimmering crushed fire glass as your media, or opt for rustic river stones. Then, enhance the look of your fireplace with an optional non-glare mesh screen.
#1 60" LANDSCAPE FULLVIEW SERIES LINEAR ELECTRIC FIREPLACE by Modern Flames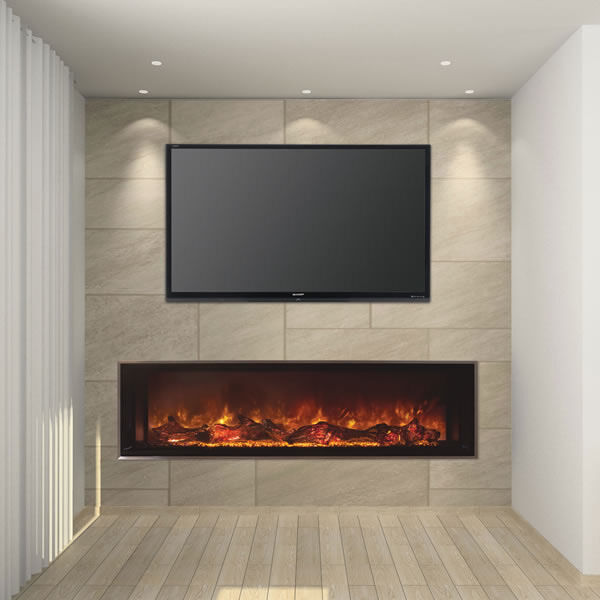 Key Features:
The Modern Flames Landscape Fullview is equipped with a remote-operated push-button start for easy lighting. With an output of 5,000 BTUs that heats up to 450 square inches of space, the 60-inch Fullview is the perfect focal point for smaller rooms, condos, or apartments. Tailor the look to fit your taste by upgrading the media bed to include ceramic driftwood gas logs and stones for a traditional look, or crystal-clear crushed fire glass for a contemporary touch.
WE'RE HERE TO HELP
If you need help choosing the best electric fireplace for your space, we'd love to help! Call our team of NFI certified experts at 800.919.1904 today.