Purchasing a fireplace grate is a simple way to make sure your fireplace provides the kind of heat and efficiency you're looking for.
Grates are placed inside the opening of your fireplace and hold the wood you intend to burn. Using a grate keeps the logs in place and elevates them off the fireplace floor, resulting in stronger fires and less damage to your hearth.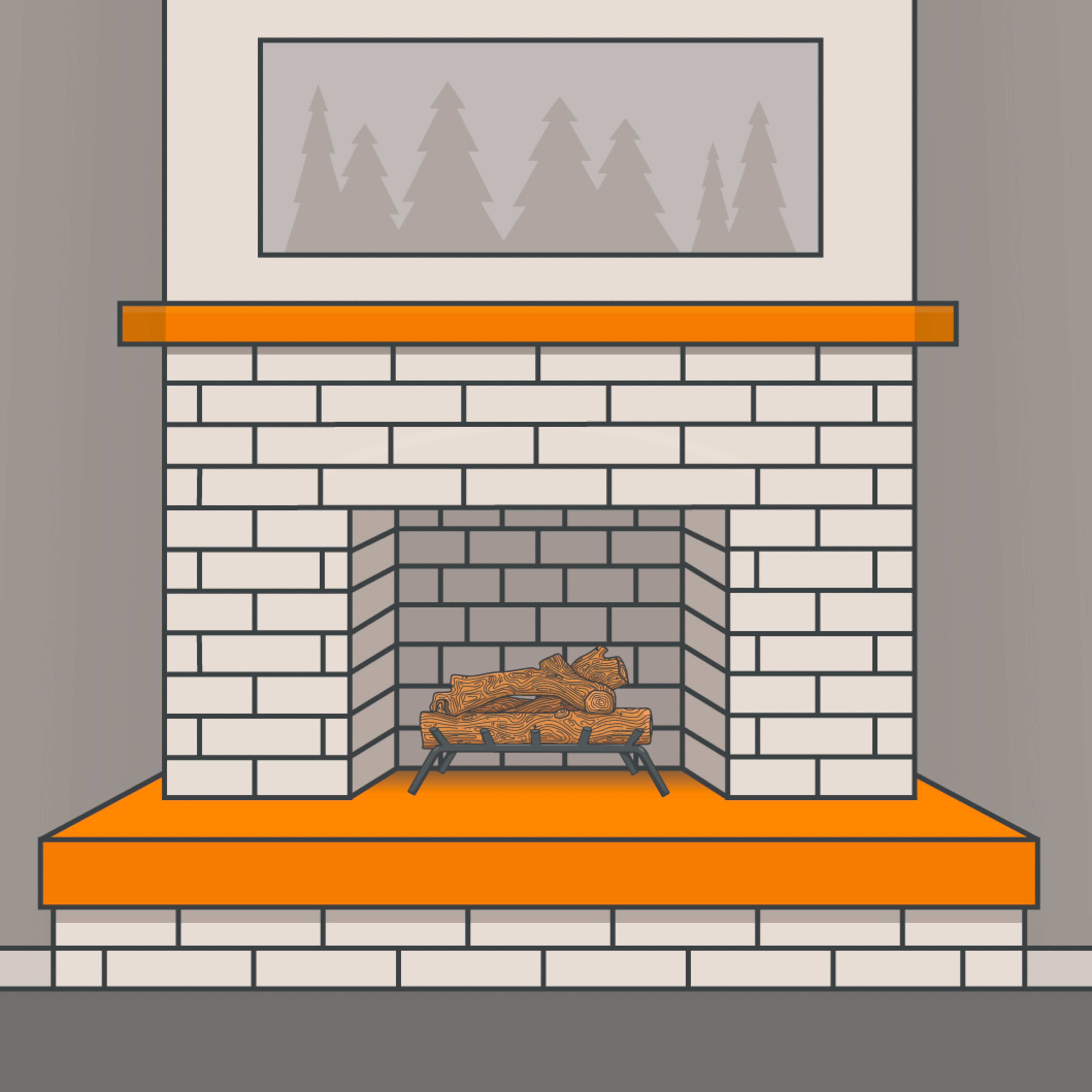 For a grate to do its job properly, it must fit your fireplace just right. We've broken down how to measure your fireplace, so you can find a perfectly fitting grate in the style and size you need.
Grab a measuring tape, a pencil, and a piece of paper, then follow the easy steps below to determine your fireplace dimensions.
WHY YOU NEED A FIREPLACE GRATE
Fireplace grates are considered staple components for wood burning fireplaces. They're typically made of steel or cast iron and have legs that elevate the logs from the fireplace floor, improving airflow to the fire by separating the logs from falling ash.
With a more sufficient flow of oxygen to fan the flames, your fireplace will be able to produce more heat, increasing its overall burning efficiency.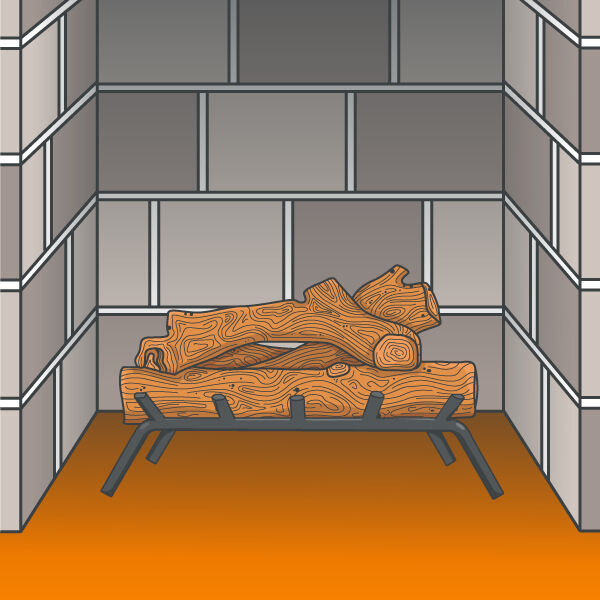 Adding a grate also improves the safety of your fireplace by preventing the logs from rolling out of the firebox as they burn.
There are four different types of fireplace grates available, including Lifetime, Ember Bed, Extra-Tall, and Custom. Learn the benefits of each in our Fireplace Grates Buying Guide to choose the best style for your hearth!
Before measuring your fireplace, you'll need to gather a few supplies, including a:
Measuring tape
Pencil
Pad of paper
Flashlight
You may also want to wear clothing that you don't mind getting dirty. There's a good chance you'll get soot on your clothes, which can be tough to remove in the wash.
STEP 1: MEASURING THE WIDTH OF YOUR FIREPLACE
The first measurement you'll need to take is the back width of your fireplace.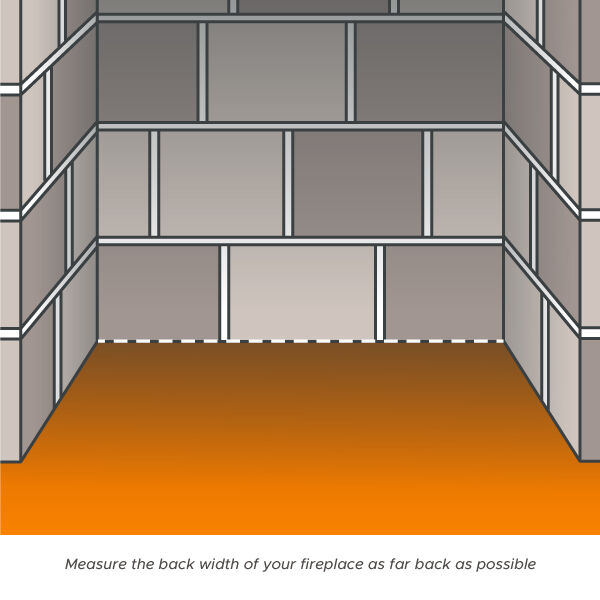 Make sure you measure as far back as possible for the most precise dimensions. This is where your flashlight may come in handy.
Pro Tip:

Some fireplaces have a distinct taper, while others are not tapered at all. One of the most common mistakes customers make when ordering a fireplace grate is only measuring the front width and ignoring the back width in a tapered fireplace.
The next measurement you'll take is the width of your fireplace opening from the front.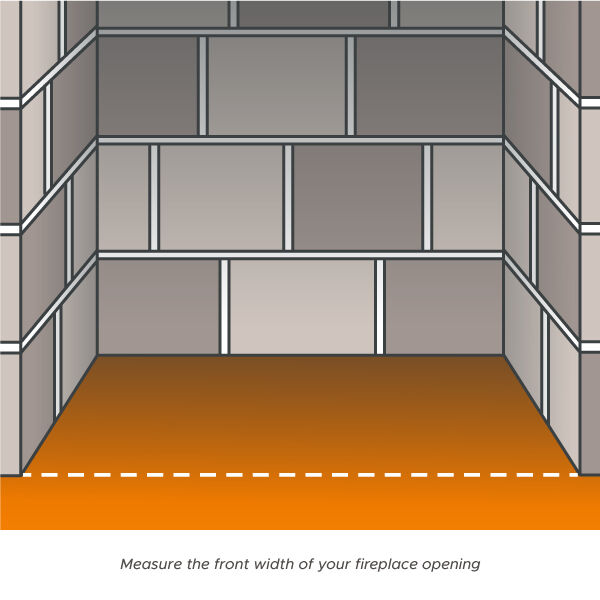 STEP 2: MEASURING THE DEPTH OF YOUR FIREPLACE
Now, you'll measure the depth of your fireplace, starting from the back wall to the front of the fireplace opening.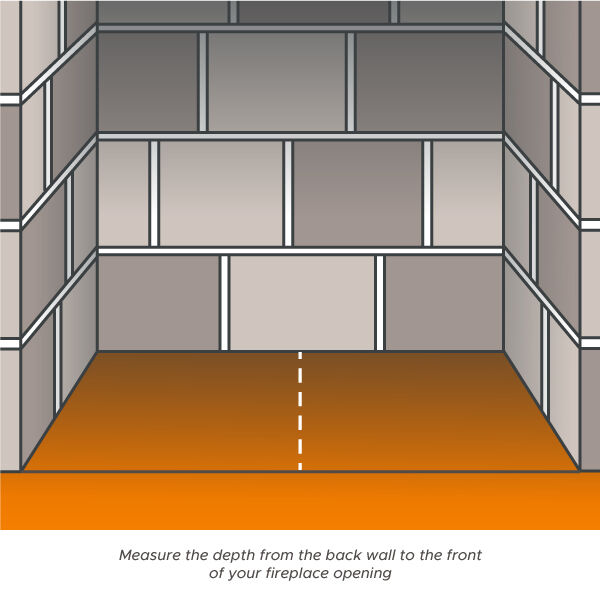 STEP 3: DETERMINING YOUR GRATE SIZE
When choosing a fireplace grate, it's important to ensure the grate will have at least 3 inches of clearance on each side. This ensures proper airflow to the fire so that it can burn more efficiently, creating fuller flames and more warmth.
To make sure you have 3 inches of clearance from the front and back of the grate, and 3 inches of clearance on either side of the grate, you'll need to subtract 6 inches from the total back width measurement and 6 inches from the total depth measurement.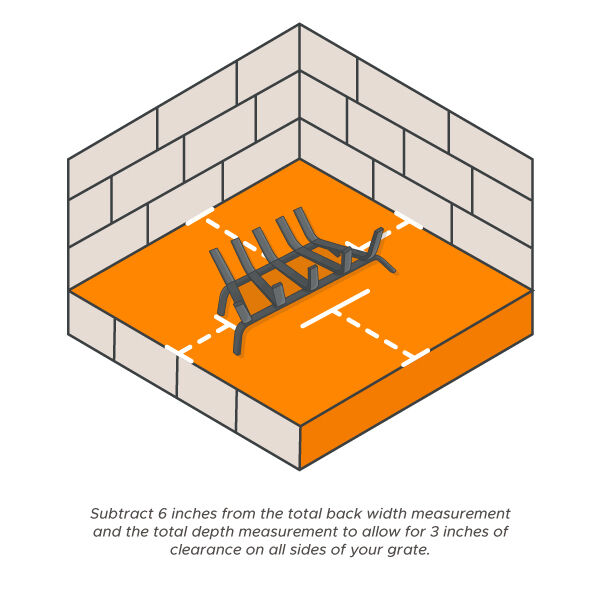 For example, if your fireplace has a back width of 26 inches, you'll subtract 6 inches for clearance on each side of the grate, for a total width of 20 inches.
If your fireplace depth measurement is 23 inches, you'll subtract 6 inches for front and back clearances, for a total depth of 17 inches.
Going by these new width and depth dimensions, your fireplace will need a grate that has a width of 20 inches by a depth of 17 inches.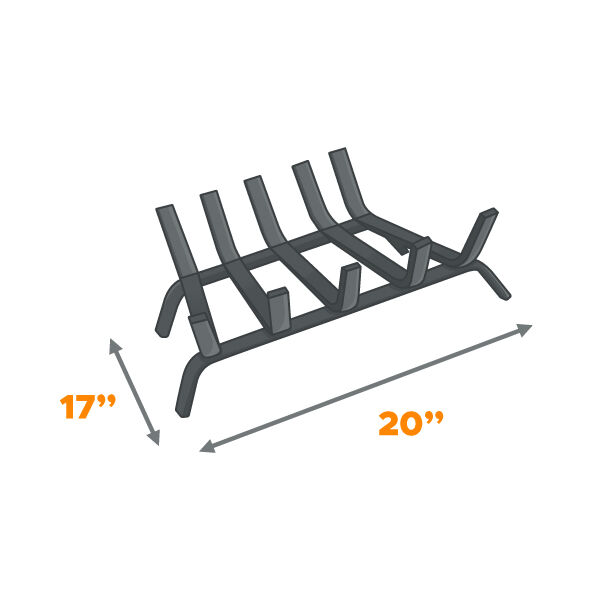 You can now use your two new measurements to choose a fireplace grate that will guarantee a perfect fit and efficient use every time!