Designed for high-end luxury homes and light commercial applications, the Prodigy Series comes with a proprietary power venting system, commercial-grade valve, burner, and controls, and a team of expert engineers to make installation possible for virtually any space.
The Prodigy's clean, contemporary lines, frameless, double-glass design, and full media bed make it a favorite of architects, designers, and builders focused on creating inviting spaces grounded in modernity.
With no clearance requirements, you can safely install the Prodigy underneath a TV or build it into an entertainment center for a focal point that's completely integrated into your space. Complete the look by attaching your favorite finishing material directly to the fireplace and extending it to the glass edge for uninterrupted style.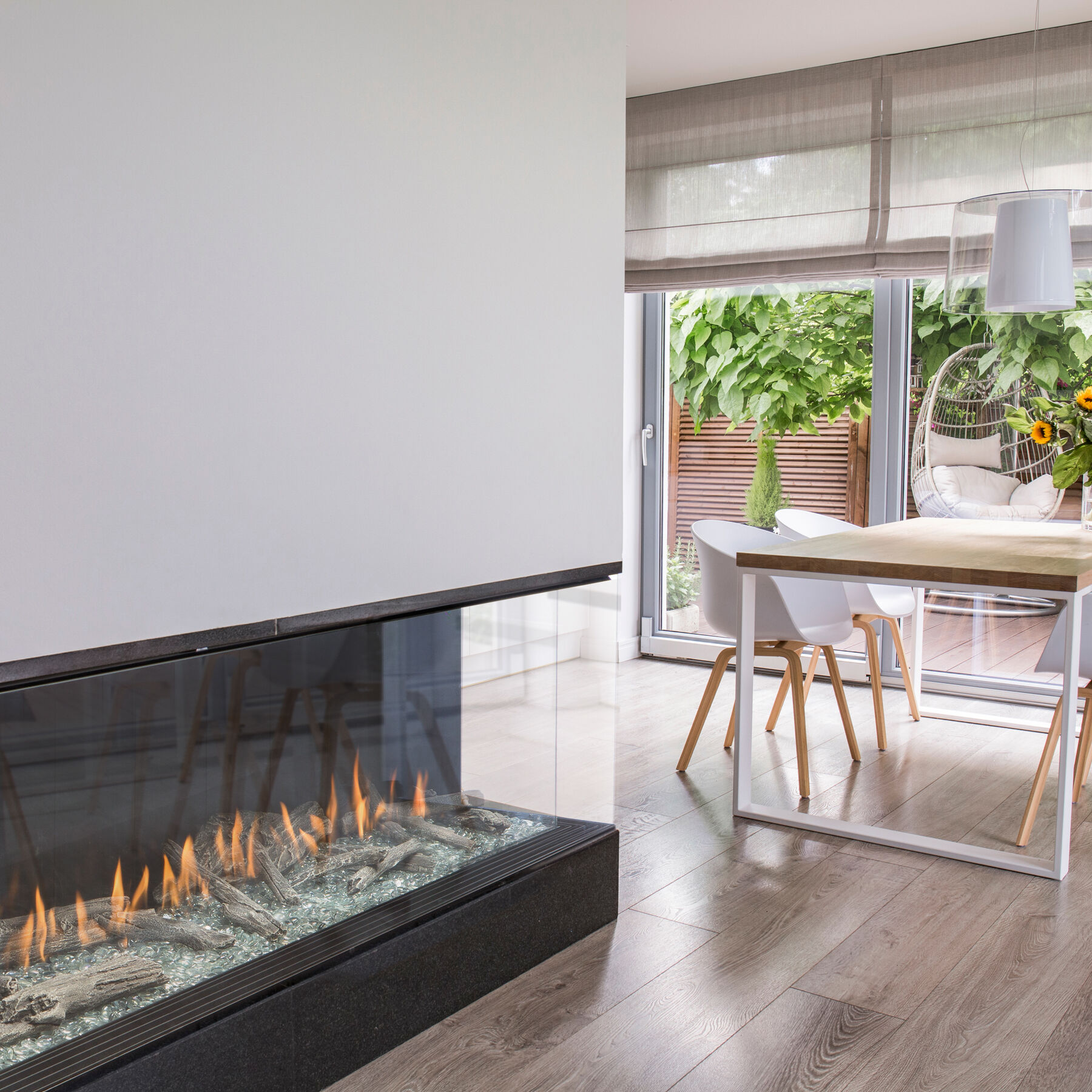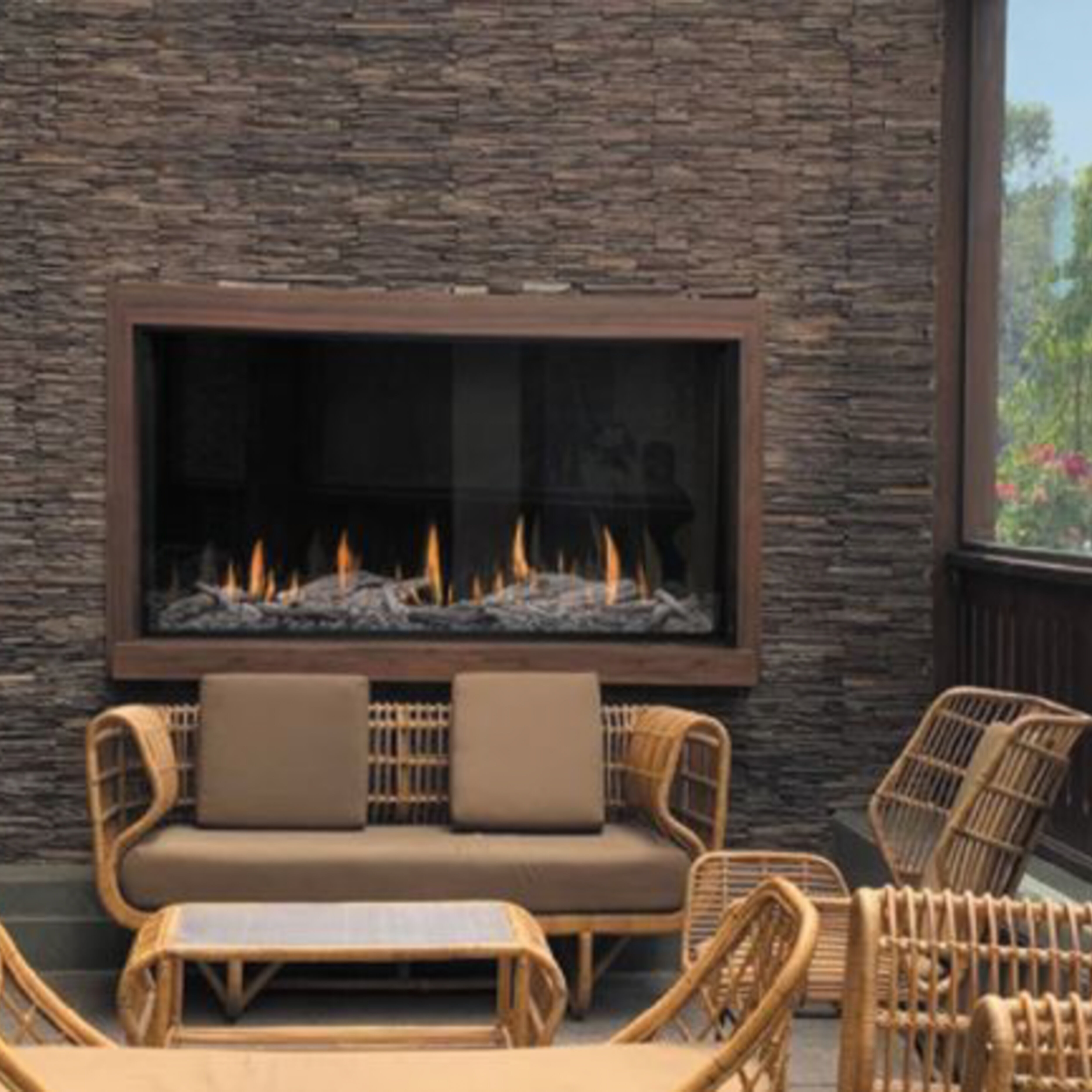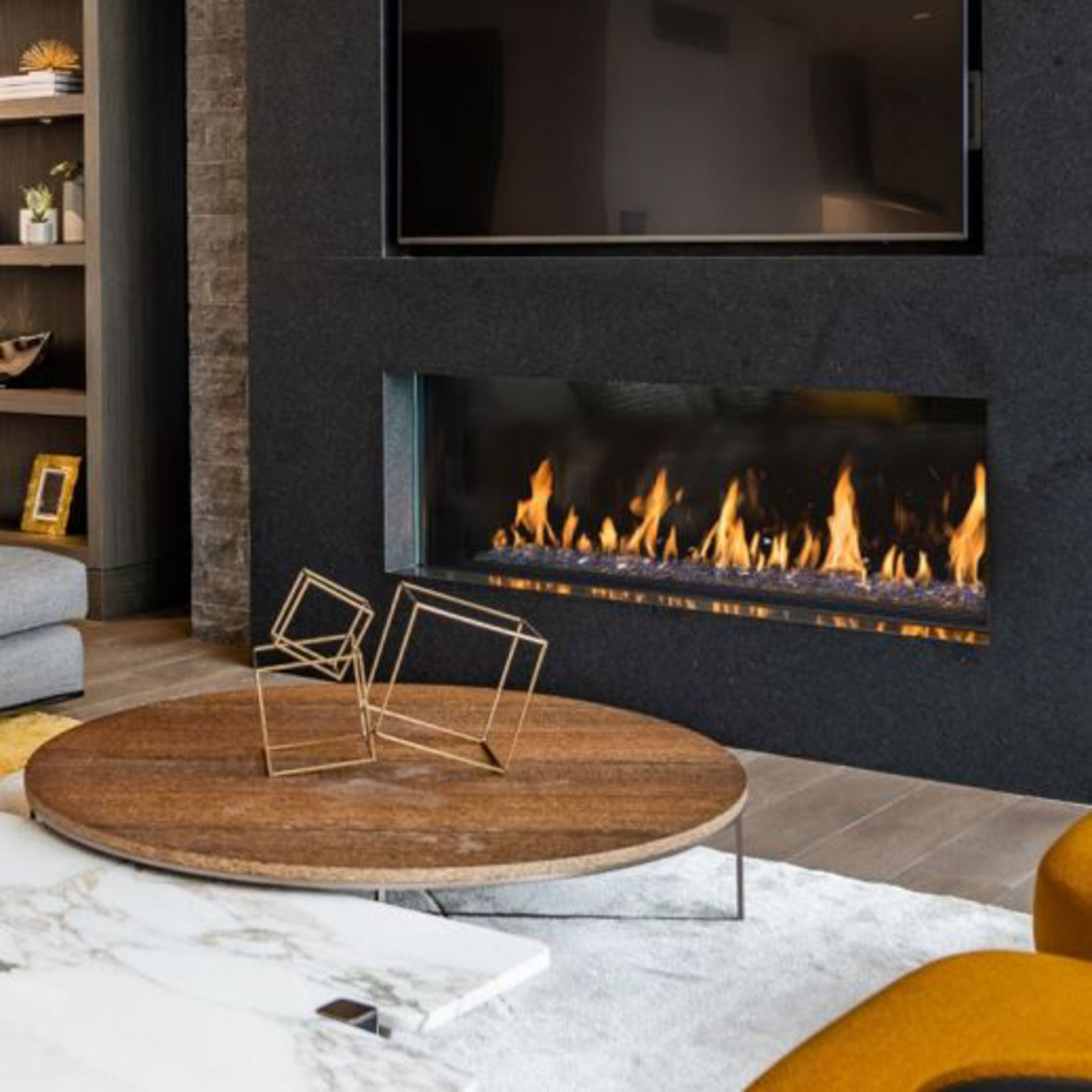 ALL THE AMBIANCE, WITHOUT THE HEAT
Unlike the average gas fireplace, the Prodigy Series doesn't produce any heat. It's the perfect solution for residents in warm climates who crave the cozy aesthetic of a fireplace but don't need the extra warmth.
The Prodigy's heatless design is an exceptional choice for high-traffic commercial spaces that strive to increase safety for guests, while creating a comfortable atmosphere. COOL-Pak glass technology maintains surface temperatures as low as 115º F, reducing liability risks for commercial property owners.
Equipped with an electronic ignition system, the Montigo Prodigy features a commercial-grade, three-phase power vent that lets you experiment with location, while the included air intake damper helps reduce drafts for a fuller flame presentation.
150+ CONFIGURATIONS BUILT TO YOUR SPECS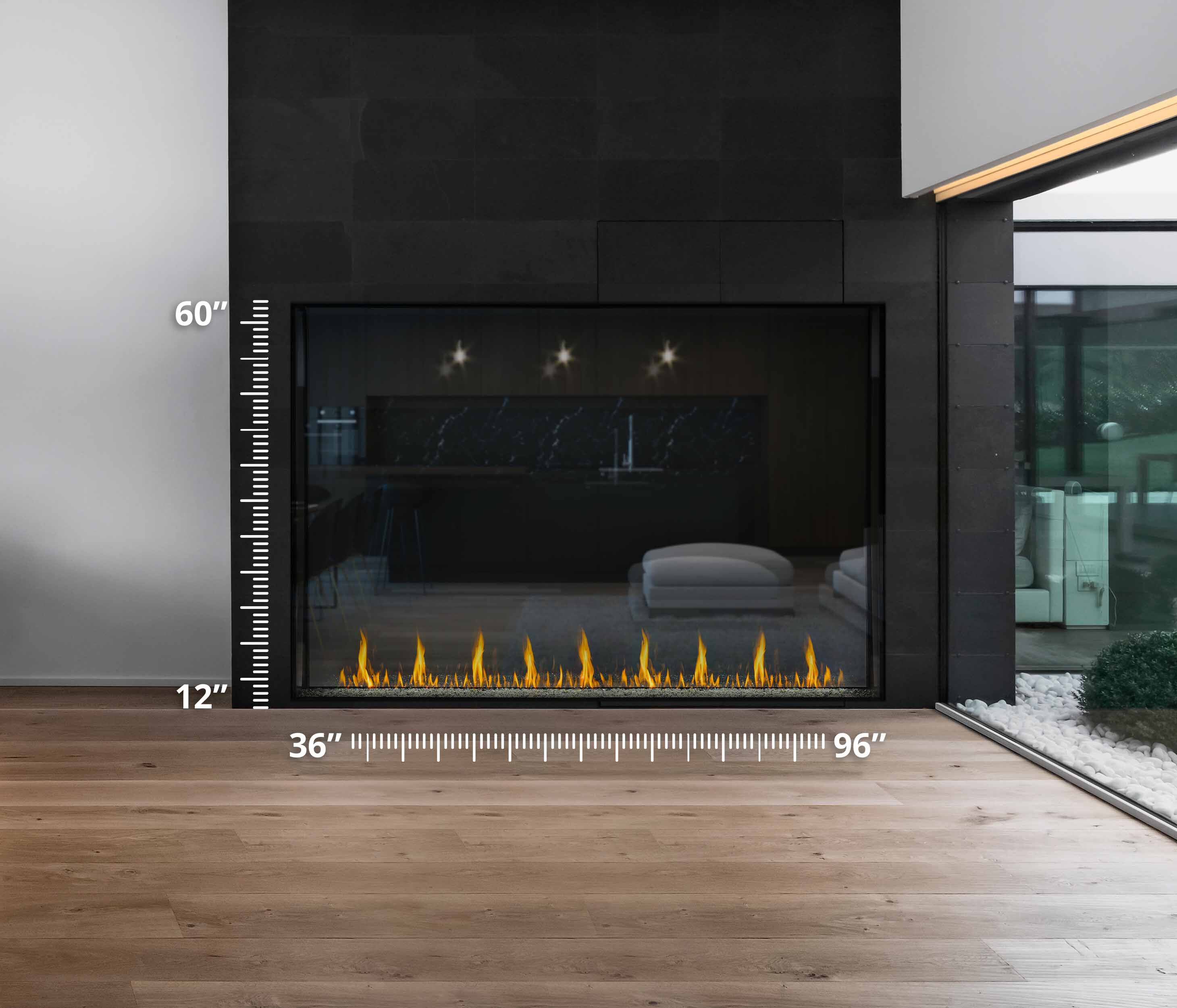 Find an ideal fit for any room in your home or commercial space with four different styles, including Single-Sided, See-Through, Left/Right Corner, and Panorama. Each model is available in sizes ranging from 3-8 feet wide and up to 5 feet tall.
Depending on which size Prodigy you choose, you'll receive a ribbon-style burner for a uniform flame pattern or a high-low burner for multi-level flames.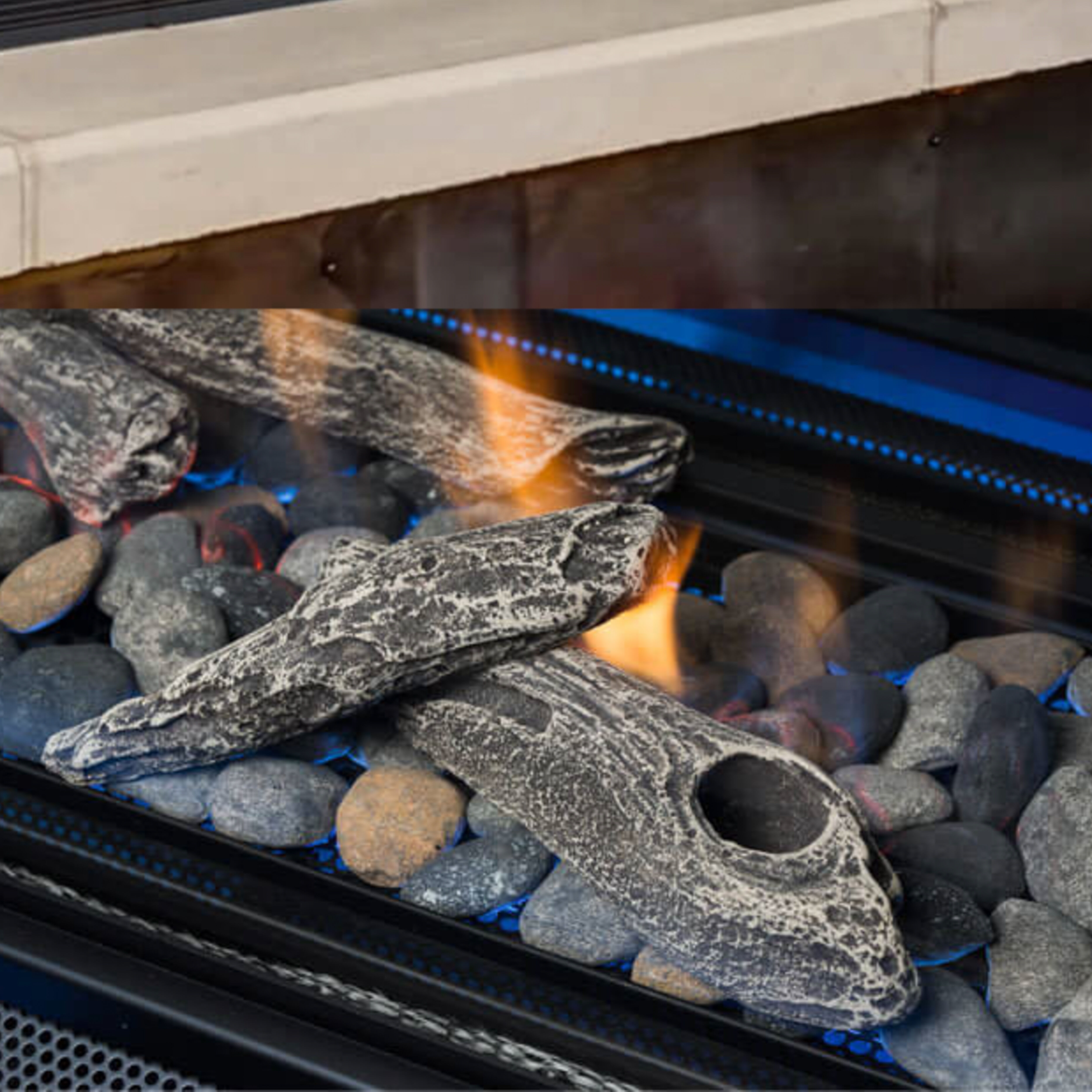 Customize your burning display with colorful fire glass, add driftwood logs and speckled stones for a traditional look, or mix the two media styles for a modern-meets-rustic fusion.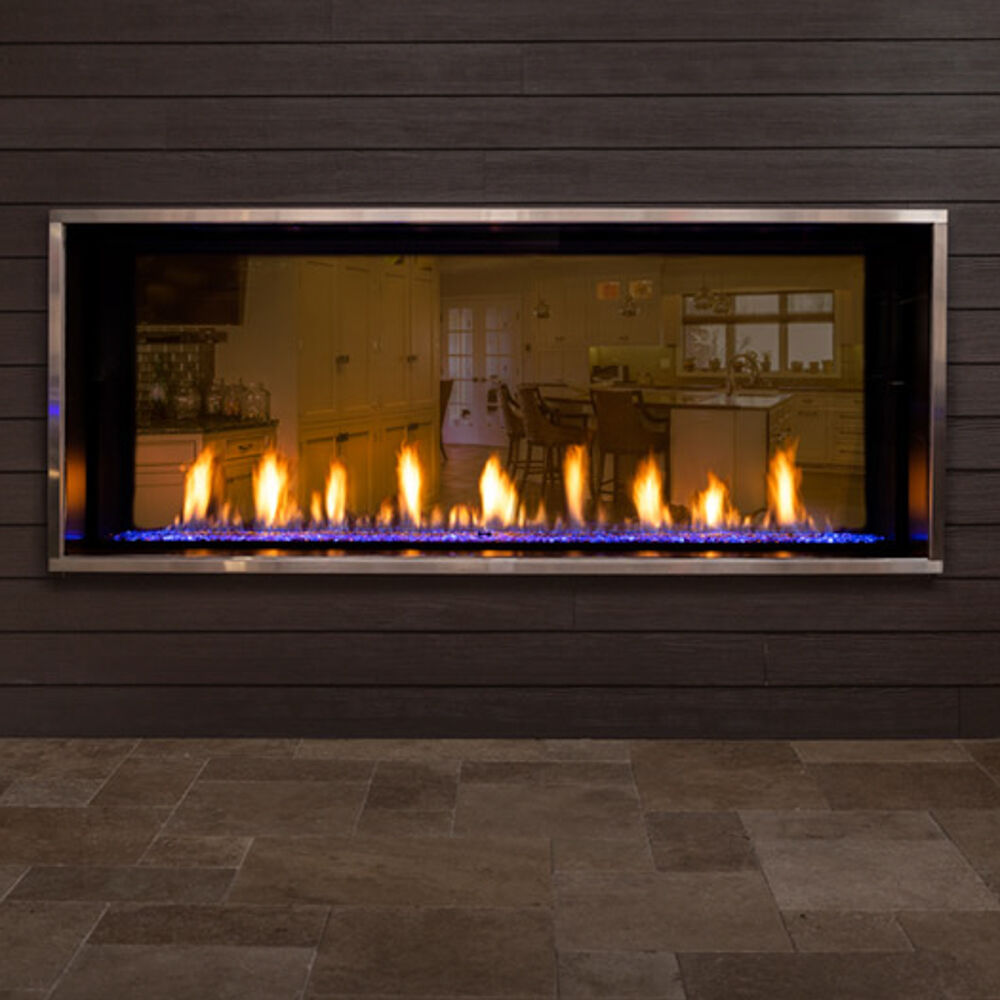 Built-in LED uplighting enhances your media bed and flame presentation. Cycle through a full spectrum of brilliant hues to find a shade that matches your mood.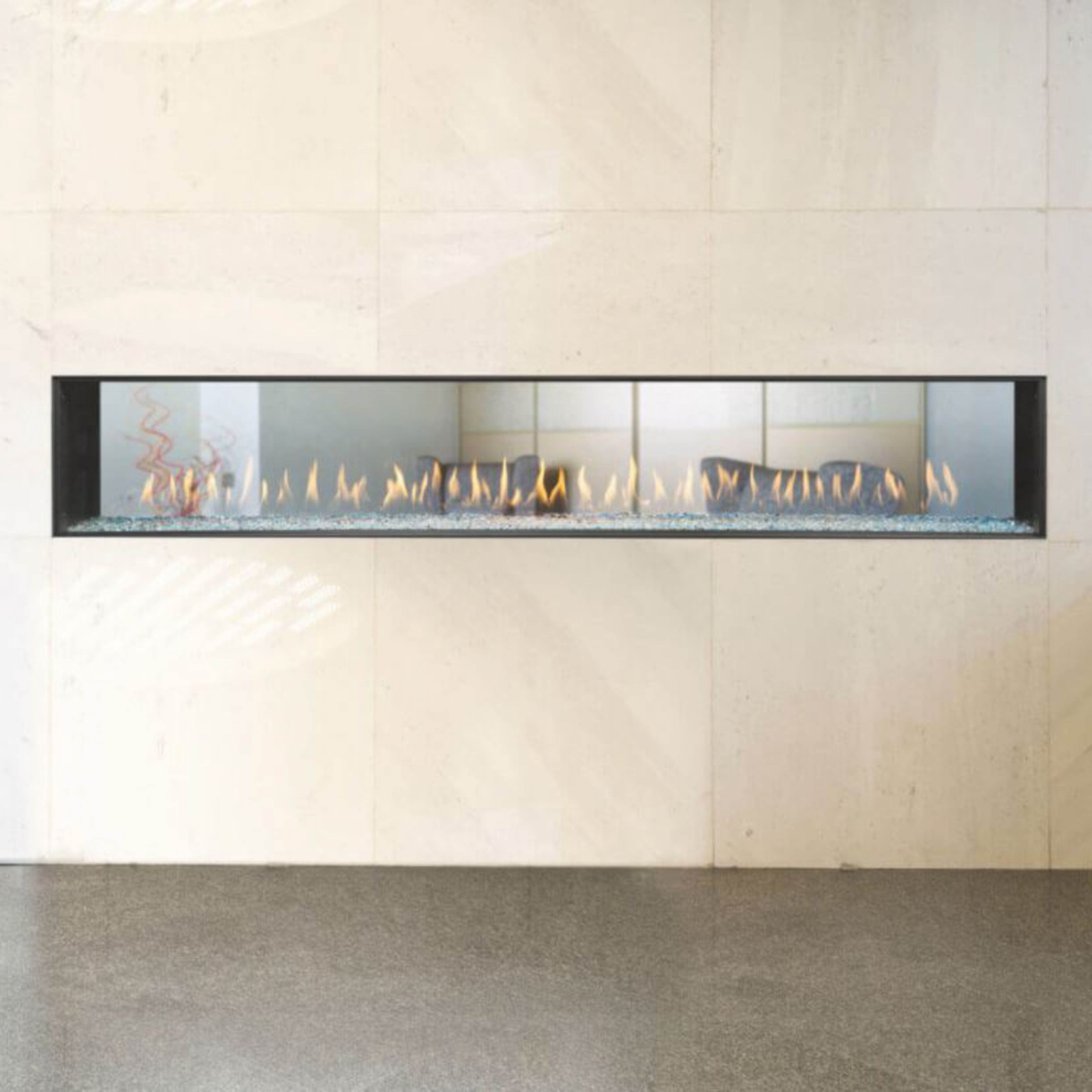 Transform any single-sided model into an outdoor unit, add ambiance in two rooms at once with a see-through model, or create an indoor/outdoor fireplace with the included sealing kit.
"ALEXA, TURN ON MY FIREPLACE"
Operate your Prodigy effortlessly with a wall-mounted switch and voice-activated smart devices. A separate hand-held remote lets you quickly adjust the LED uplighting from anywhere in the room.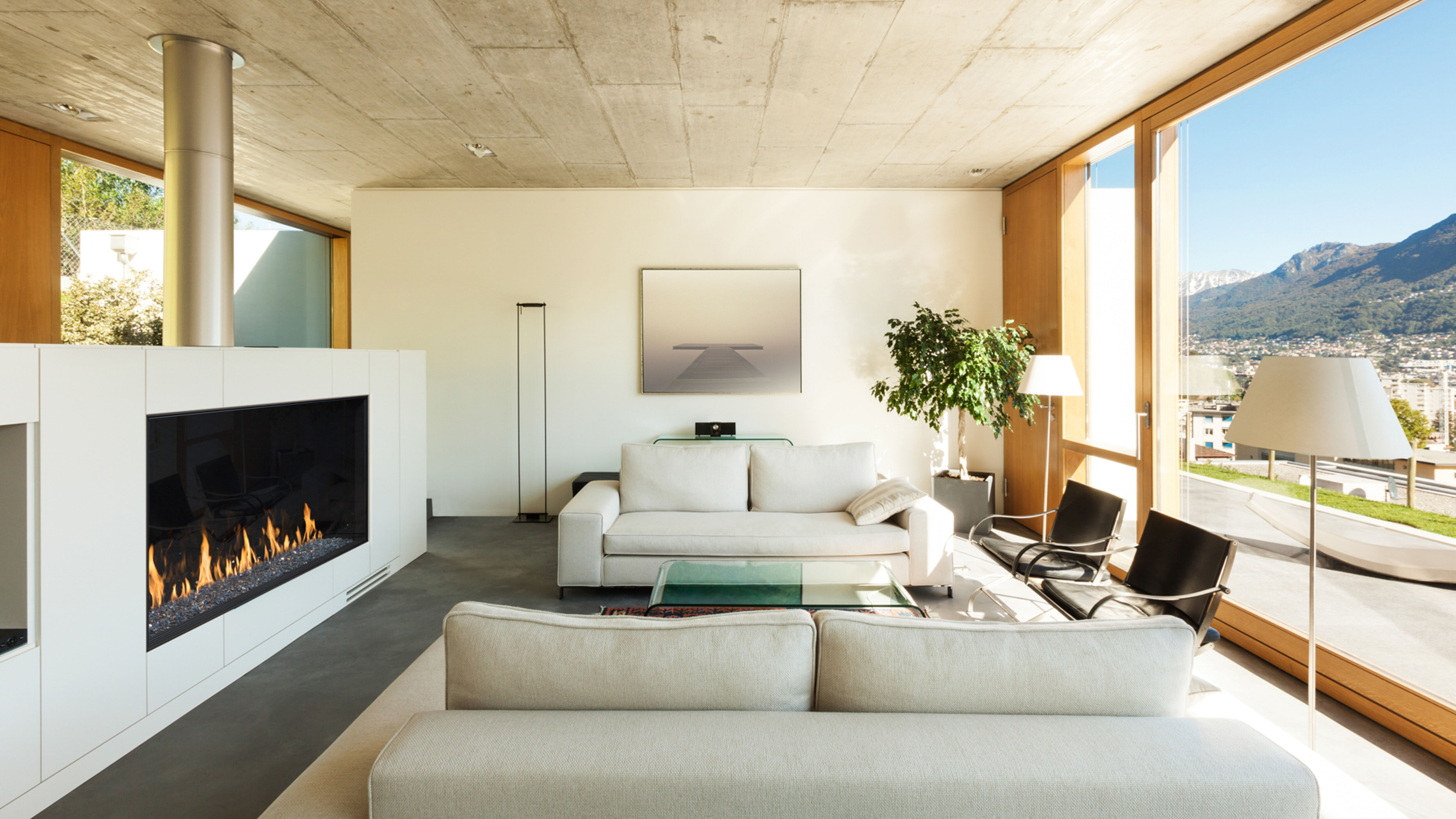 SEE THE PRODIGY IN ACTION
THE PRODIGY ISN'T YOUR TYPICAL FIREPLACE