New gas logs instantly transform the look of your fireplace, but there's a lot more to consider than style when it comes to choosing a gas log set.
It's important to select a log set that's compatible with the kind of fireplace you have, fits your firebox like a glove, and meets all installation requirements.
We've outlined the top 3 most common mistakes our customers encounter when buying and installing their gas log sets, so you can complete your project correctly the first time around!
#1 FINDING THE RIGHT SIZE GAS LOG SET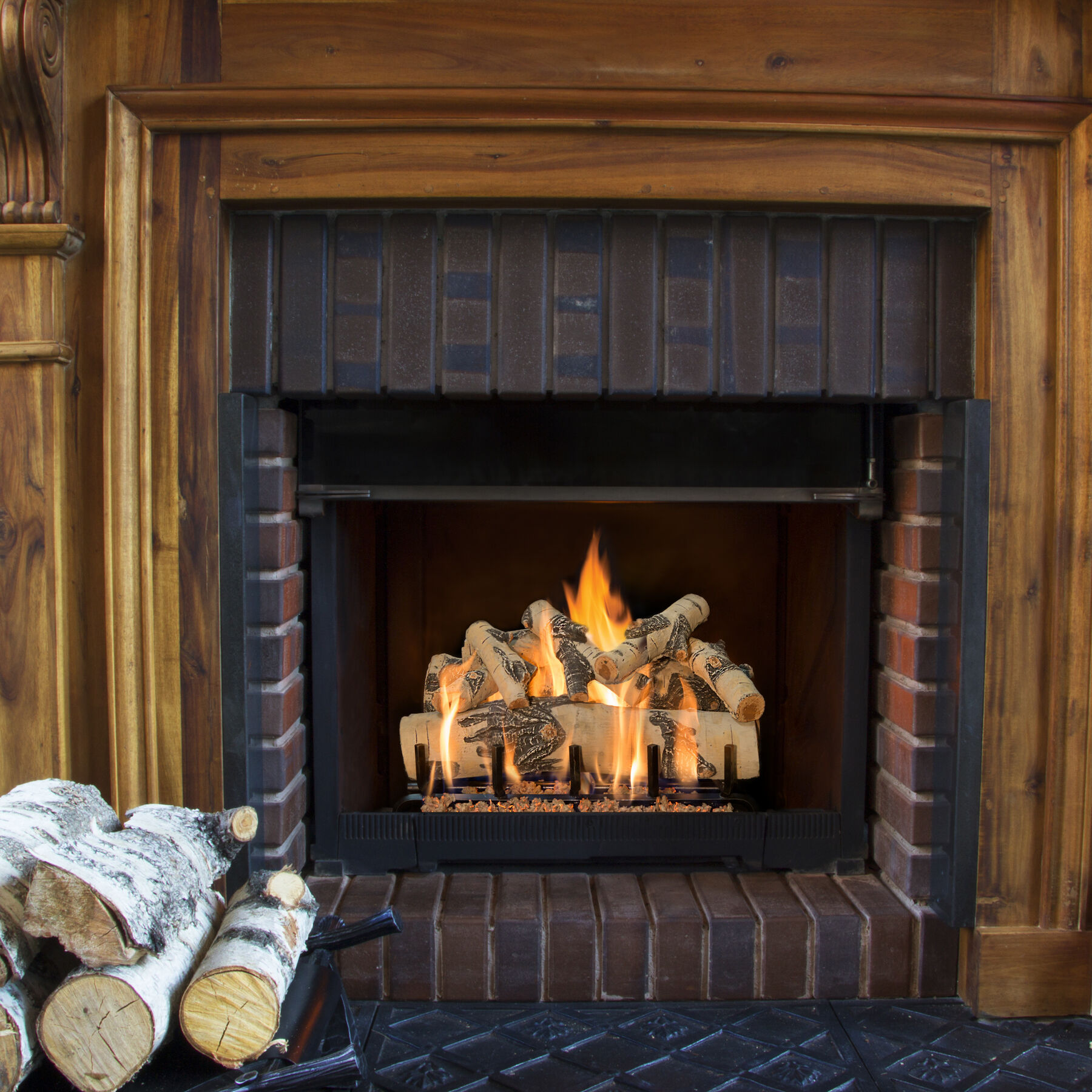 Choosing a gas log set that fits your firebox properly is the first and most crucial step of the installation process.
If your gas log set isn't the right size, it won't vent efficiently, which will result in poor heating performance and could even cause harmful gas emissions to leak into your house.
Sizing mistakes are common because many customers often take their measurements based on the gas log set they want to buy versus measuring for one that will fit the firebox properly.
Follow these steps to measure your firebox accurately:
First, measure the width across the front of the firebox, then the width across the back of the firebox.
Next, measure the depth of the firebox from front to back.
Finally, measure the height of the firebox opening.
Your gas log set should be centered from left to right inside the firebox, with even clearance on both sides.
Pro Tip:

Make sure to measure the back width of your fireplace. Some fireplaces taper toward the back, which affects how a log set will fit.
Keep in mind that gas log sizes vary based on the kind of burner configuration the set comes with.
For example, a log set with an electronic ignition will take up more space in the firebox than a standard match-lit ignition because of the extra components included on the burner pan.
If you choose to start out with a match-lit system, then later decide to upgrade to an electronic ignition, you will likely need to purchase a new gas log set with smaller dimensions.
No matter which gas log set you go with, it will include a detailed installation manual with important specifications from the manufacturer. Read through your gas log manual thoroughly before taking any installation steps.
#2 CHOOSING THE RIGHT TYPE OF GAS LOGS
The kind of fireplace you have dictates what kind of gas log set you can install. There are two kinds of gas logs available, including Vented and Ventless.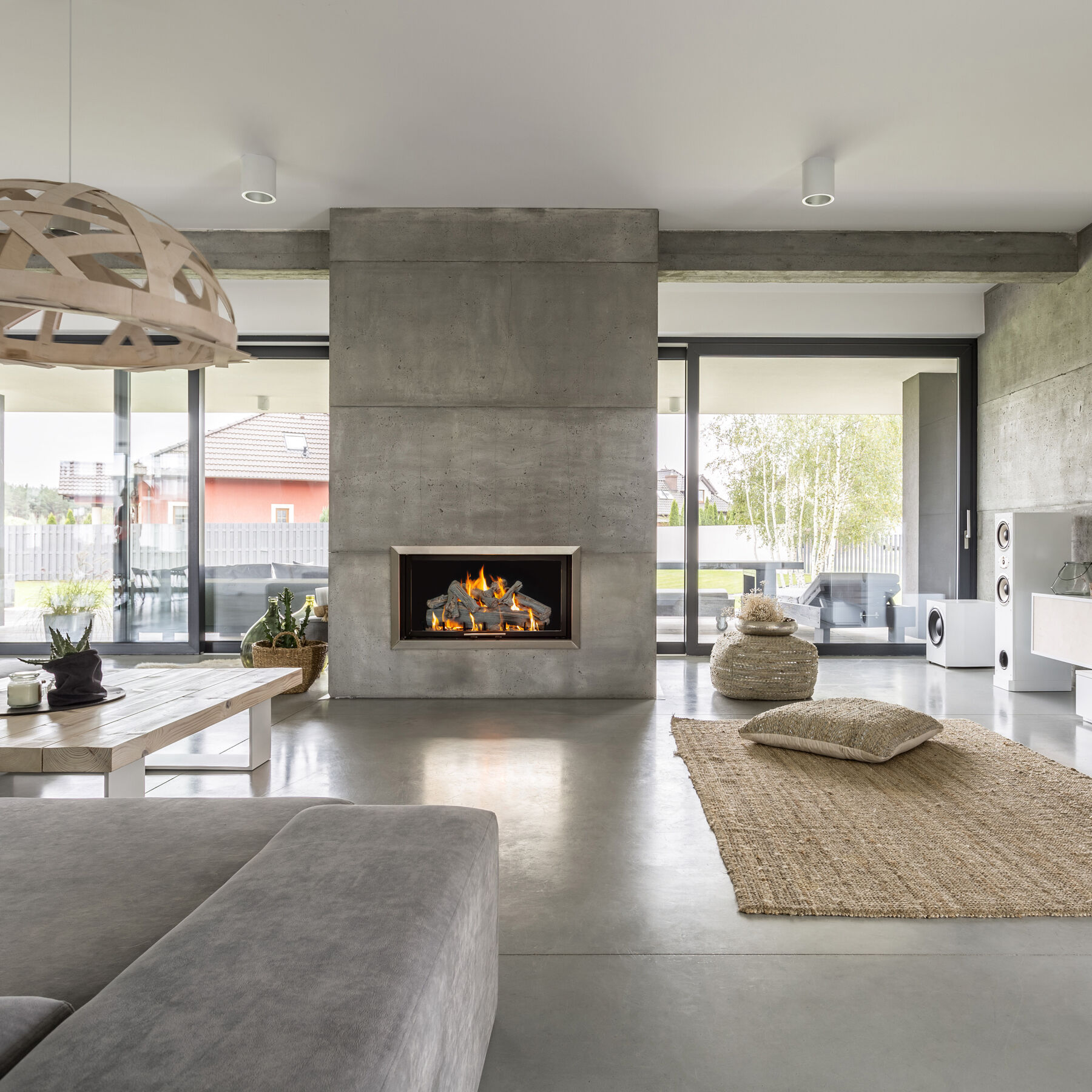 If your fireplace is open, you'll first determine if it's vented. Brick-and-mortar, masonry-style fireplaces require Vented gas logs, while zero-clearance, prefabricated fireplaces operate with Ventless sets.
Vented gas logs must be installed in an approved fireplace opening with a working chimney, while Ventless gas logs don't require a chimney and can be used in an existing fireplace with the flue closed.
Pro Tip:

It's important to note that some Vent-Free fireboxes don't allow Ventless gas log sets. In that case, you will need to consult the installation manual included with your log set or call the manufacturer with any additional questions about your order.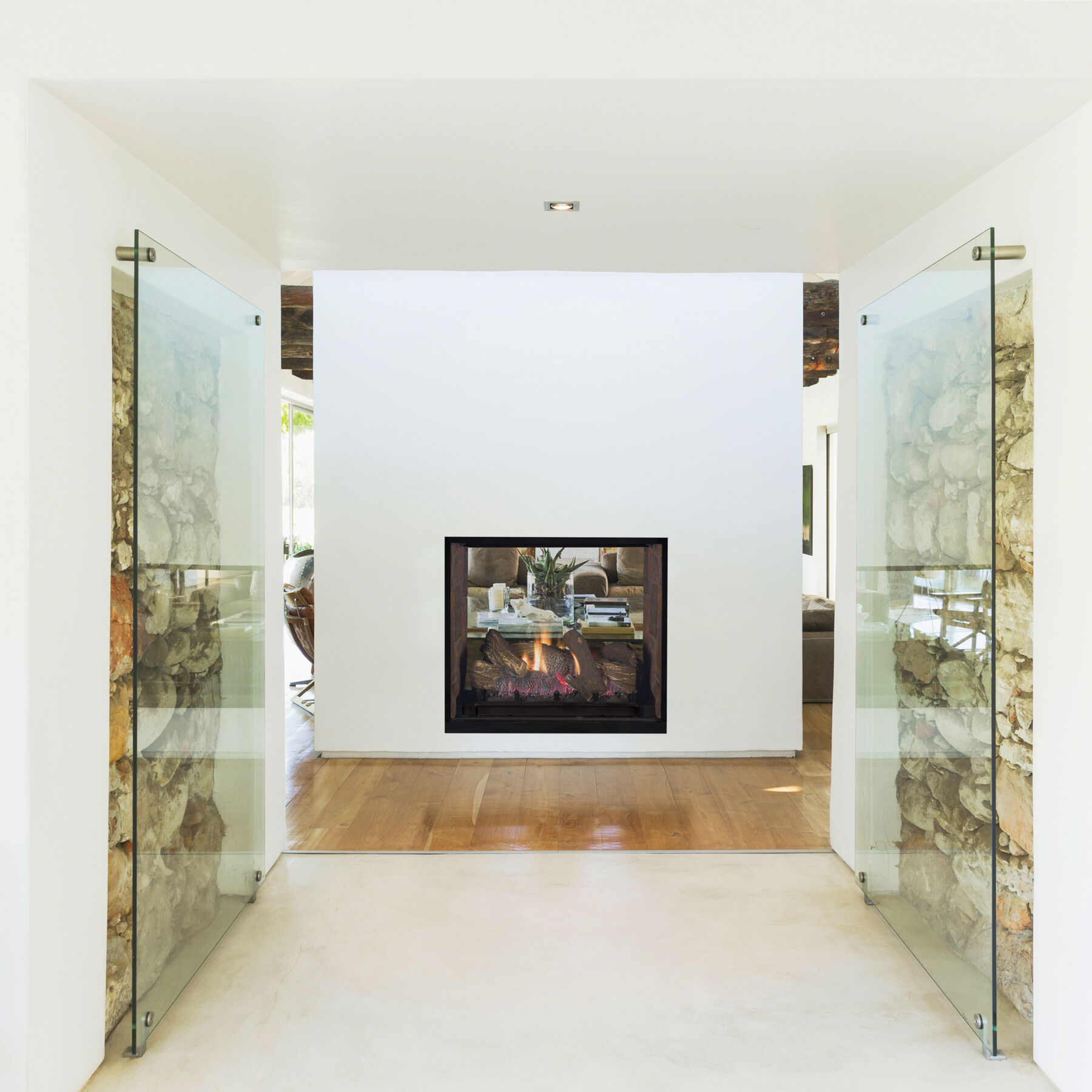 If you have a fireplace that isn't open, such as a Direct Vent fireplace with glass panels, you will need to contact the manufacturer of your fireplace directly to see if there are other burning media options.
It's tempting to do all of your own home improvements, but if you don't have the right experience, what could have been a simple upgrade may turn into a costly repair.
The best course of action you can take is to hire a licensed professional in your area who knows exactly what the job calls for.
Local, certified plumbers are already up-to-date on your city's codes and know the exact gas line sizing and pressure your log set requires to operate safely and efficiently.
Plus, every gas appliance includes detailed warranty information, usually on the first page of the installation manual, that states your gas appliance must be installed by a licensed professional. Homeowner installation will void the warranty.
Pro Tip:

A licensed professional can also install a gas line inside your home if you don't have one, and help bring your fireplace back up-to-code by replacing outdated parts.
WE'RE HERE TO HELP
Have more questions about choosing and installing your new gas log set? We'd love to help! Call our team of NFI certified experts today at 800.919.1904.