One of the simplest ways to spruce up the look of your fireplace is by adding a new gas log set. There are two different kinds of gas logs: Vented and Ventless.
While each type requires a slightly different setup, both significantly reduce the amount of time and money you'll spend maintaining a wood burning fireplace.
Keep in mind, if you're converting a wood burning fireplace to gas, you'll need a professional to install a gas line in your home before you insert your new log set.
If you're simply looking to replace old gas logs, follow this step-by-step guide, along with the instruction manual that comes with your new gas logs, to successfully complete the project!
STEP 1: SHUT OFF YOUR GAS SUPPLY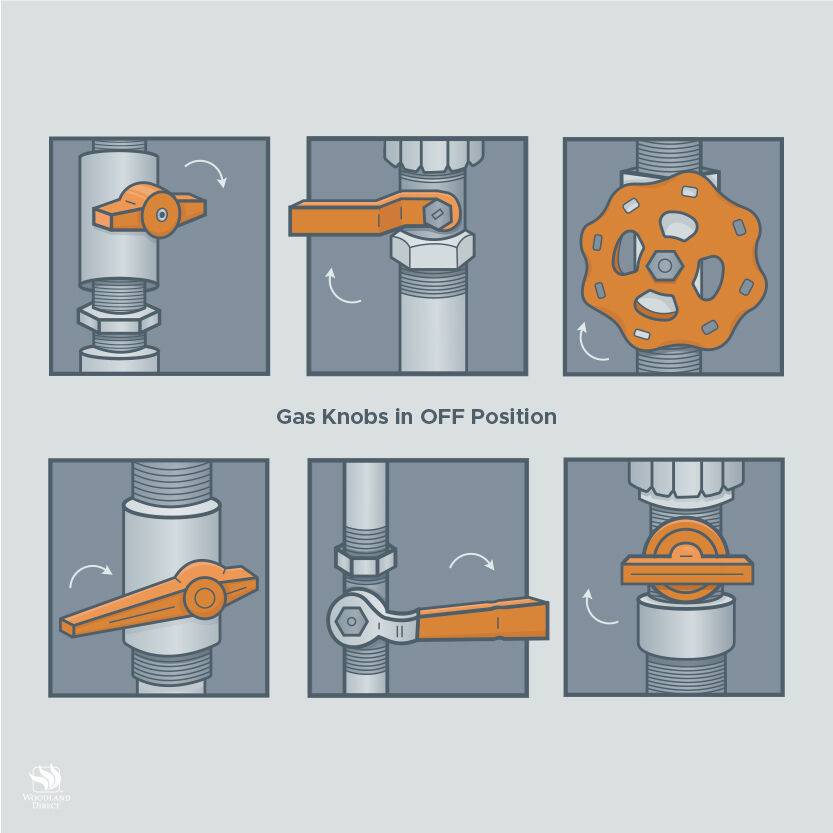 Before you get started, make sure your gas supply is turned to the OFF position to prevent leaks. Gas fumes are extremely hazardous and could cause a fire.
STEP 2: REMOVE OLD LOG SET AND GRATE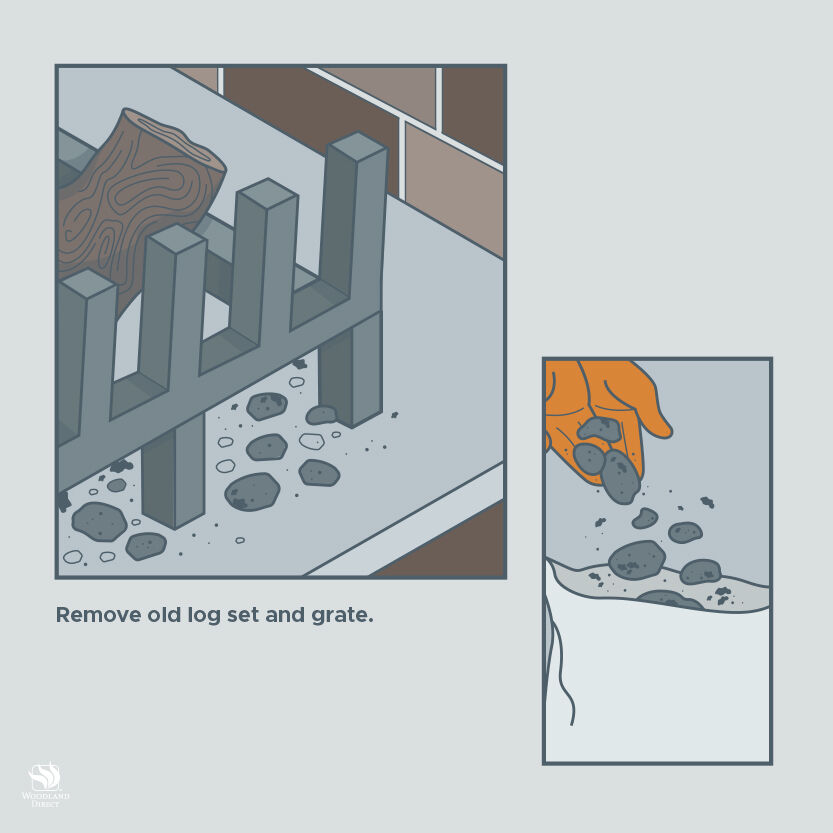 STEP 3: REMOVE YOUR OLD BURNER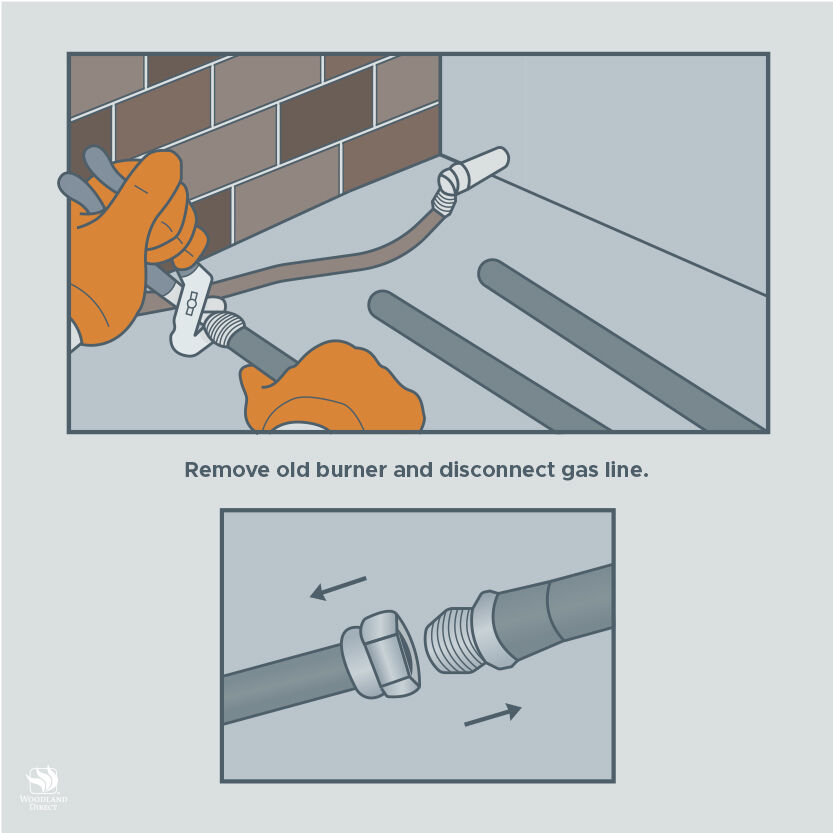 With your gas supply still turned to the OFF position, disconnect the gas line from the old burner, then discard the burner.
STEP 4: CLEAN OUT YOUR FIREPLACE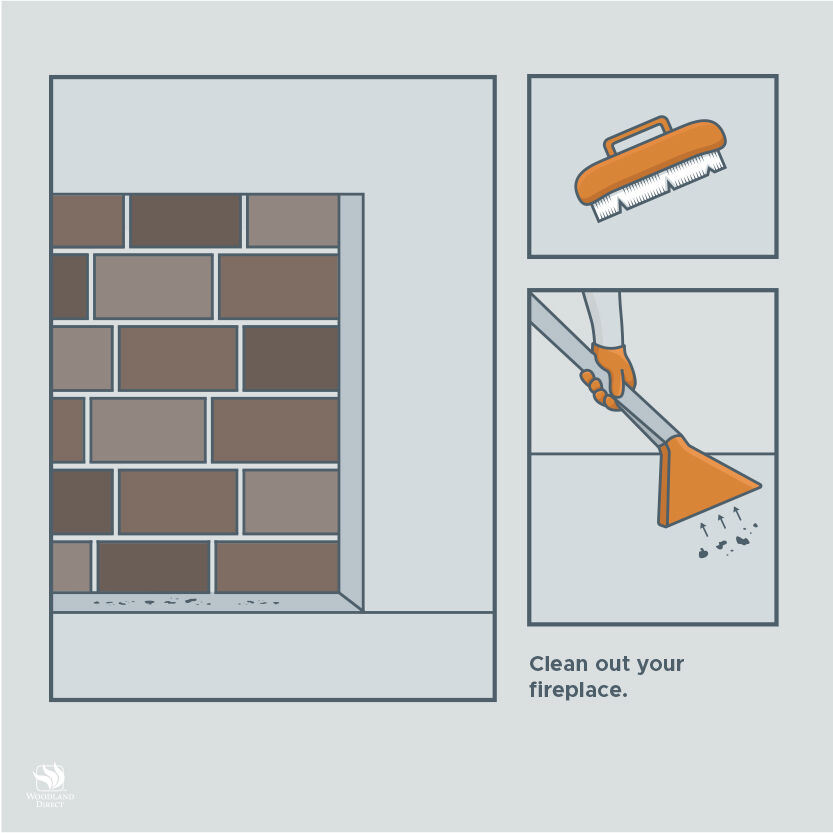 Thoroughly sweep or vacuum debris and soot out of your firebox to limit emissions and ensure peak performance from your new gas log set.
STEP 5: INSTALL YOUR NEW BURNER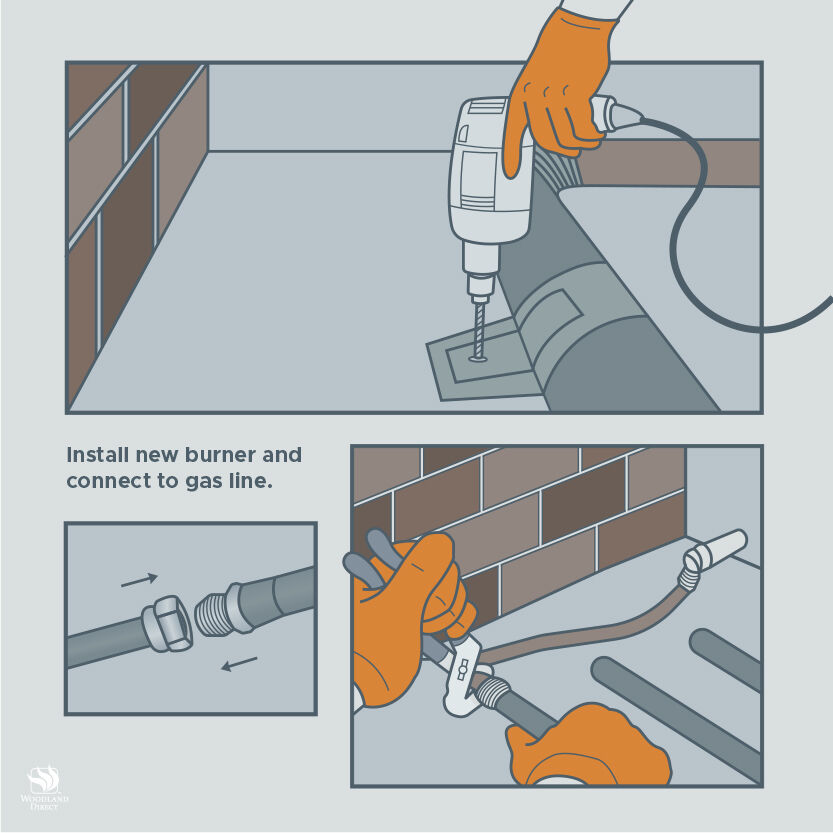 Connect your new burner to the gas line and position it properly, referencing the included instruction manual.
Use a masonry bit to drill holes into the firebox, if there aren't any already. Then, secure the burner into place with masonry screws.
If your gas log set came with a grate, install the new grate directly over your burner.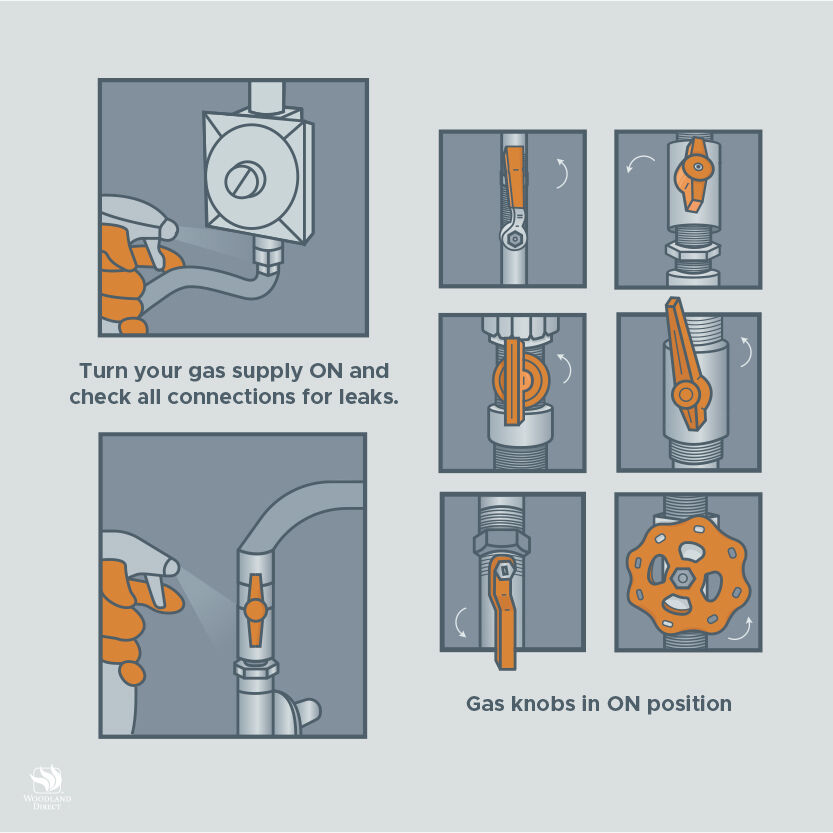 Turn your gas supply to the ON position and test all of your hoses and connection points to make sure there are no gas leaks.
STEP 7: ARRANGE YOUR NEW LOGS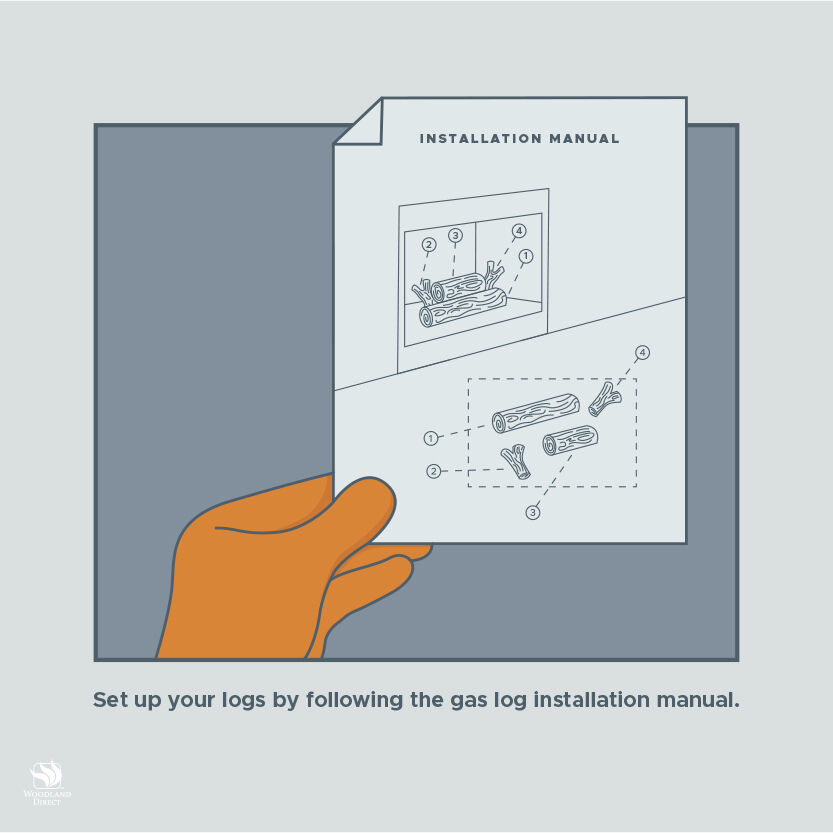 If your connections are secure and leak-free, you're ready to place your new log set onto the burner.
How you'll arrange the logs will depend on which set you have. Some manufacturers require very specific configurations for their gas log sets, especially Vent-Free models.
The best course of action you can take to ensure the highest possible performance from your gas log set is to follow the exact pattern outlined in the installation manual.
STEP 8: SCATTER YOUR MEDIA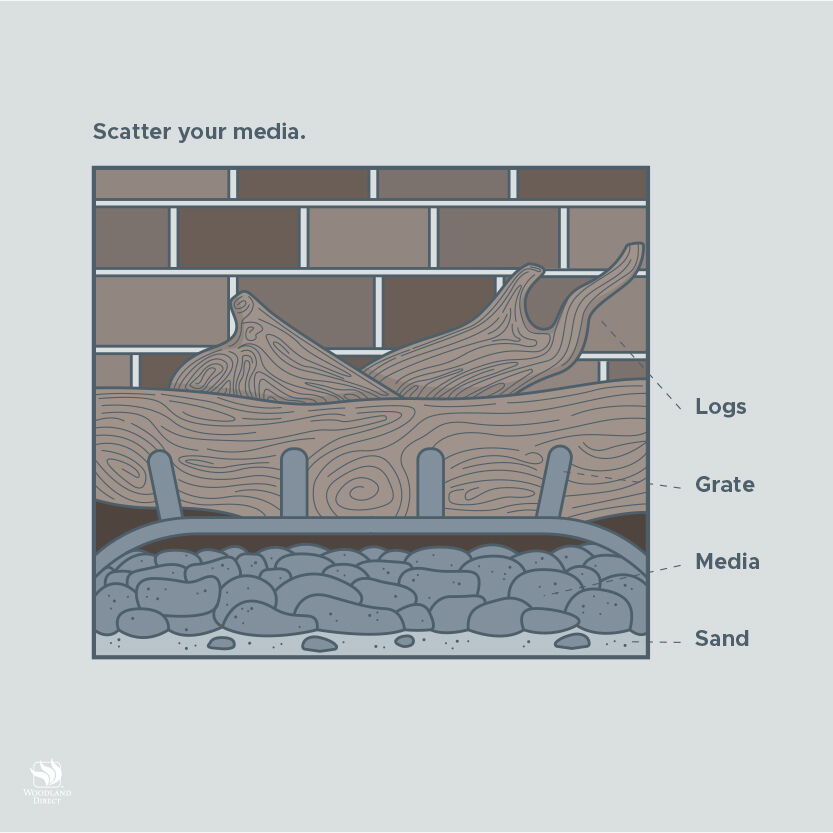 Finally, put the finishing touch on your revamped fireplace with burning display media.
You'll first need to spread a base layer over the burner tubes.
Most gas logs sets will include sand for Natural Gas configurations, or vermiculite for Liquid Propane. These fire-resistant materials help create a uniform flame pattern across the entire burner and reduce gas pressure.
After laying an even base, distribute embers on top, completely covering the sand or vermiculite.
A thin layer of embers will do the job — adding too many could increase the amount of soot your fireplace produces!
MORE RESOURCES:
Before you set your sights on a gas log set, read through our gas log buying guide to learn which options are best for your firebox.
If you're looking for a great alternative to an authentic wood burning fire, here are 6 reasons why gas logs are the way to go.
Still have some questions? We've provided expert answers to some of the most common questions about gas logs.