With cold weather comes drier air, freezing rain, possible snowfall, and ice, all of which significantly affect the quality of your fire features, outdoor kitchen, and appliances.
Before you move the party inside this year, use the following tips to winterize your backyard retreat, so it stays relaxation-ready for Spring!
Before you put anything away, thoroughly clean your fire feature, outdoor kitchen, and accessories.
Use a broom or leaf blower to remove any debris, soot, branches, and leaves that may have accumulated on your patio and around or under your products.
Wipe down any surfaces, such as kitchen countertops and grills, as well as the inside of your kitchen cabinets and appliances.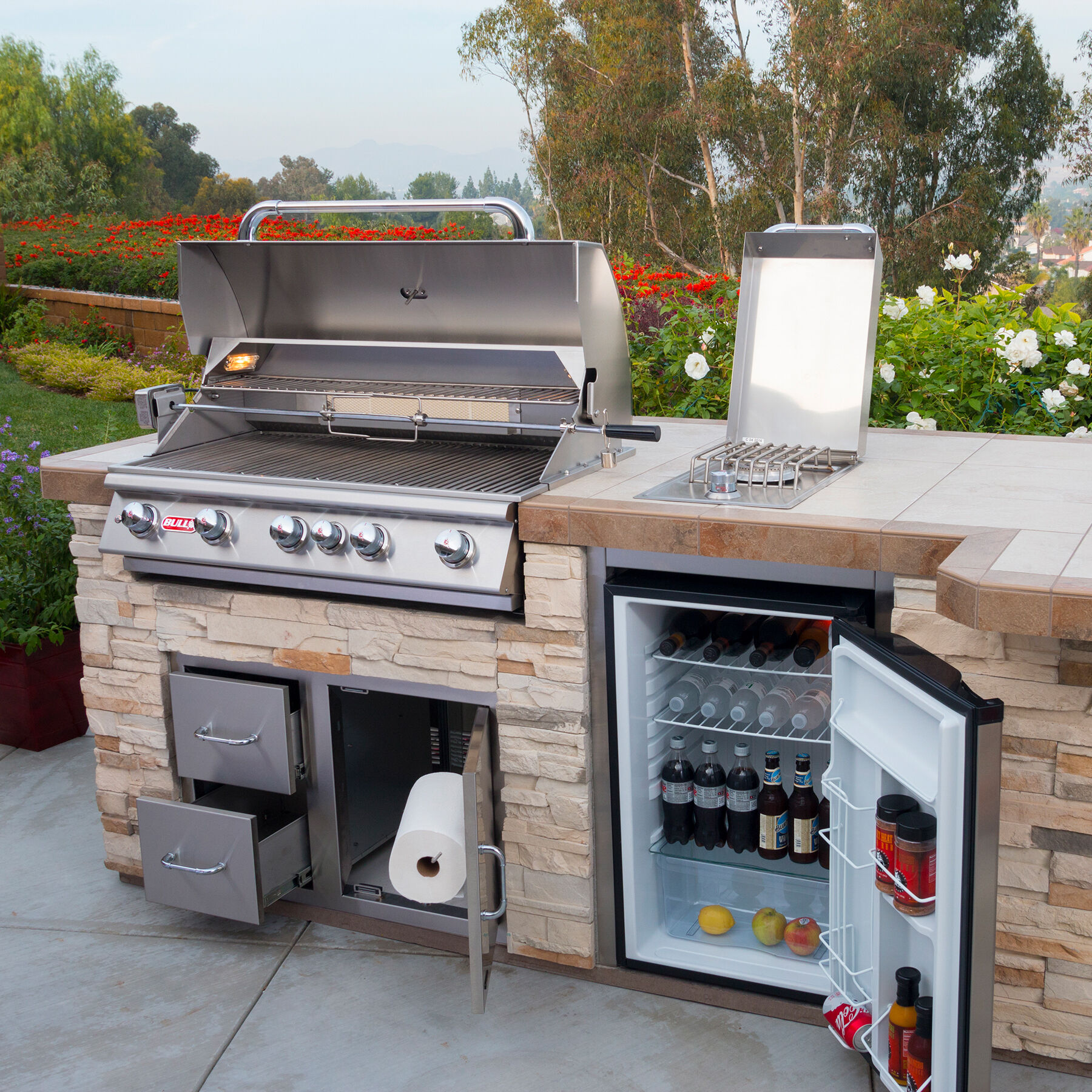 Pro Tip:

Always check your installation manuals for the best way to clean your fire feature and outdoor appliances. They'll typically include approved cleaning agents, appropriate cloths or brushes, and recommended cleaning methods.
Clean out the inside of the burner on your fire pit or outdoor fireplace with a gentle cleanser and water.
You might also want to consider removing your burning media, such as fire glass or lava rocks to clean off soot or carbon build-up.
Wash your media with warm, soapy water, then let it dry completely before putting it back in the burner pan.
As you're cleaning, check your outdoor products for cracks, broken parts, and general wear-and-tear.
Make a list of any parts that need to be repaired or replaced, and be sure to order them right away, so you're ready to go for next season!
2. SHUT OFF YOUR SUPPLY LINES
Close the gas regulator at the bottom of your fire pit or outdoor fireplace to prevent moisture or debris from building up inside the gas line while it's not in use.
If you rely on Liquid Propane for your fuel source, disconnect the tank and remove it from the base of your fire pit or side table enclosure.
Cover the tank loosely with a water-resistant tarp or durable plastic bag and store it in a safe spot outside for the season.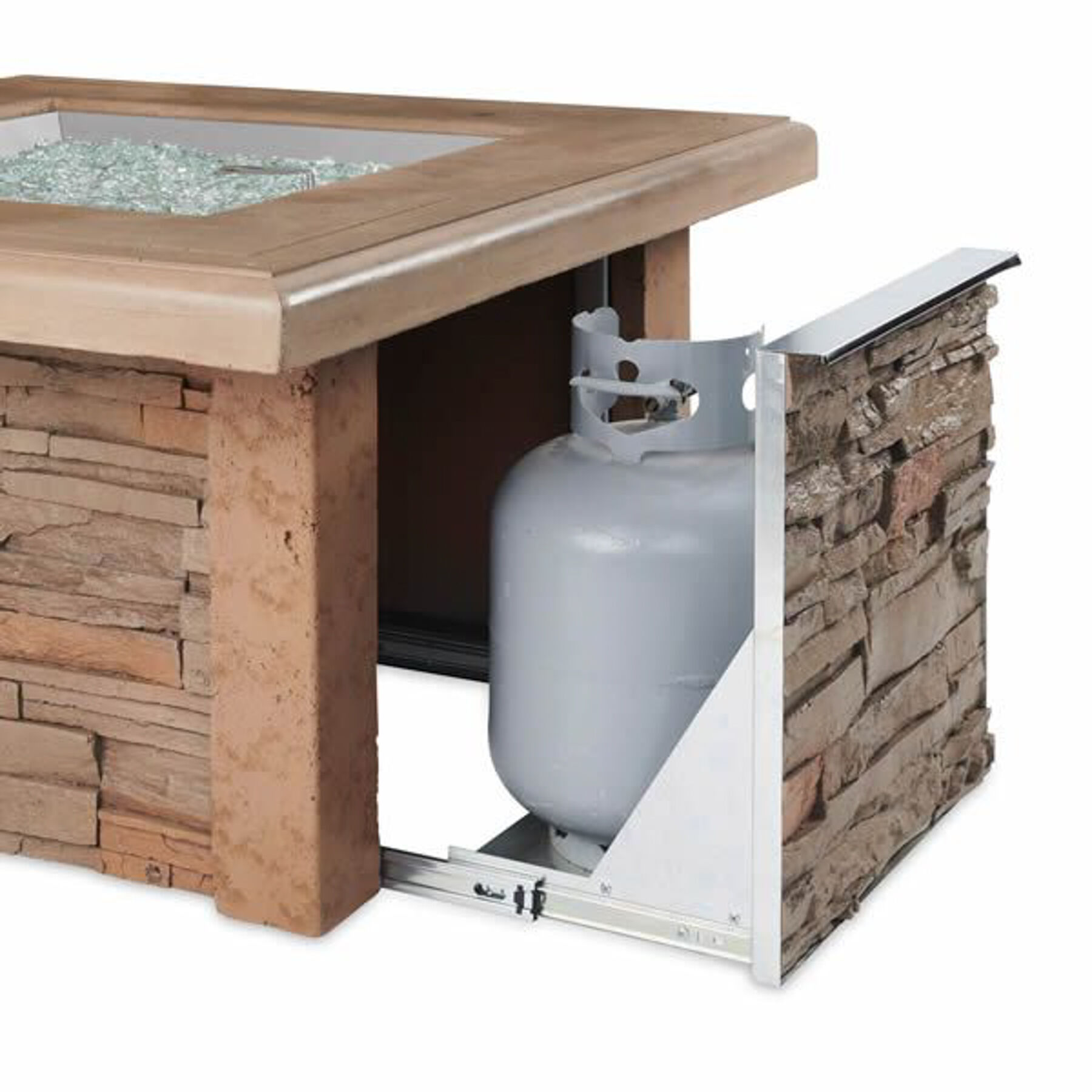 Pro Tip:

Never store propane tanks inside your garage, shed, or home, as any pressure buildup inside the tank could cause an explosion.
Drain the water lines to your outdoor refrigerator, ice maker, and sink to prevent the pipes from freezing, expanding, and bursting.
Be sure to leave your drain valves open throughout the winter to keep water from pooling inside.
3. TAKE YOUR ACCESSORIES INSIDE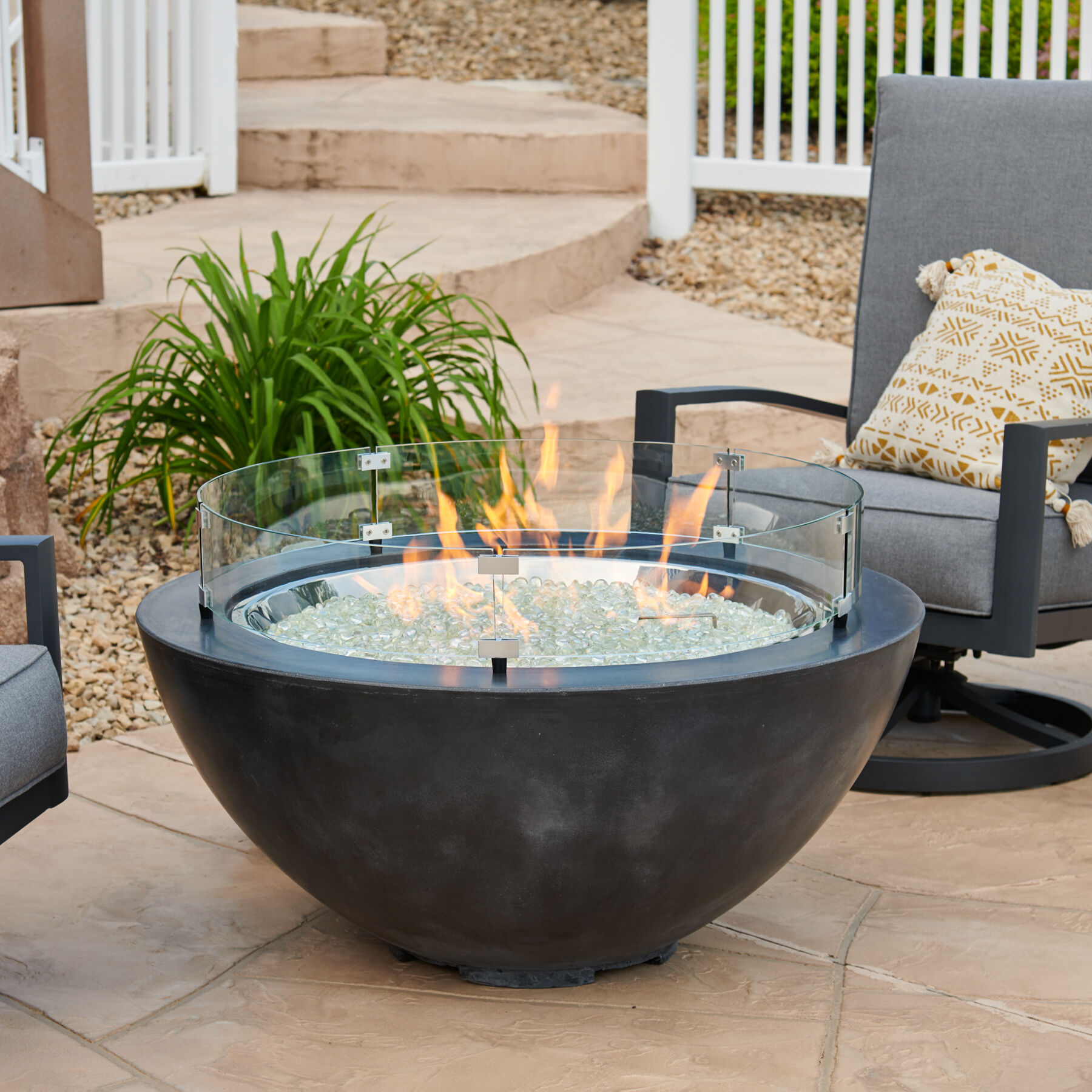 If your fire pit or fireplace comes with accessories, like a wind guard or spark screen, you'll want to store them inside a dry shed, garage, or basement.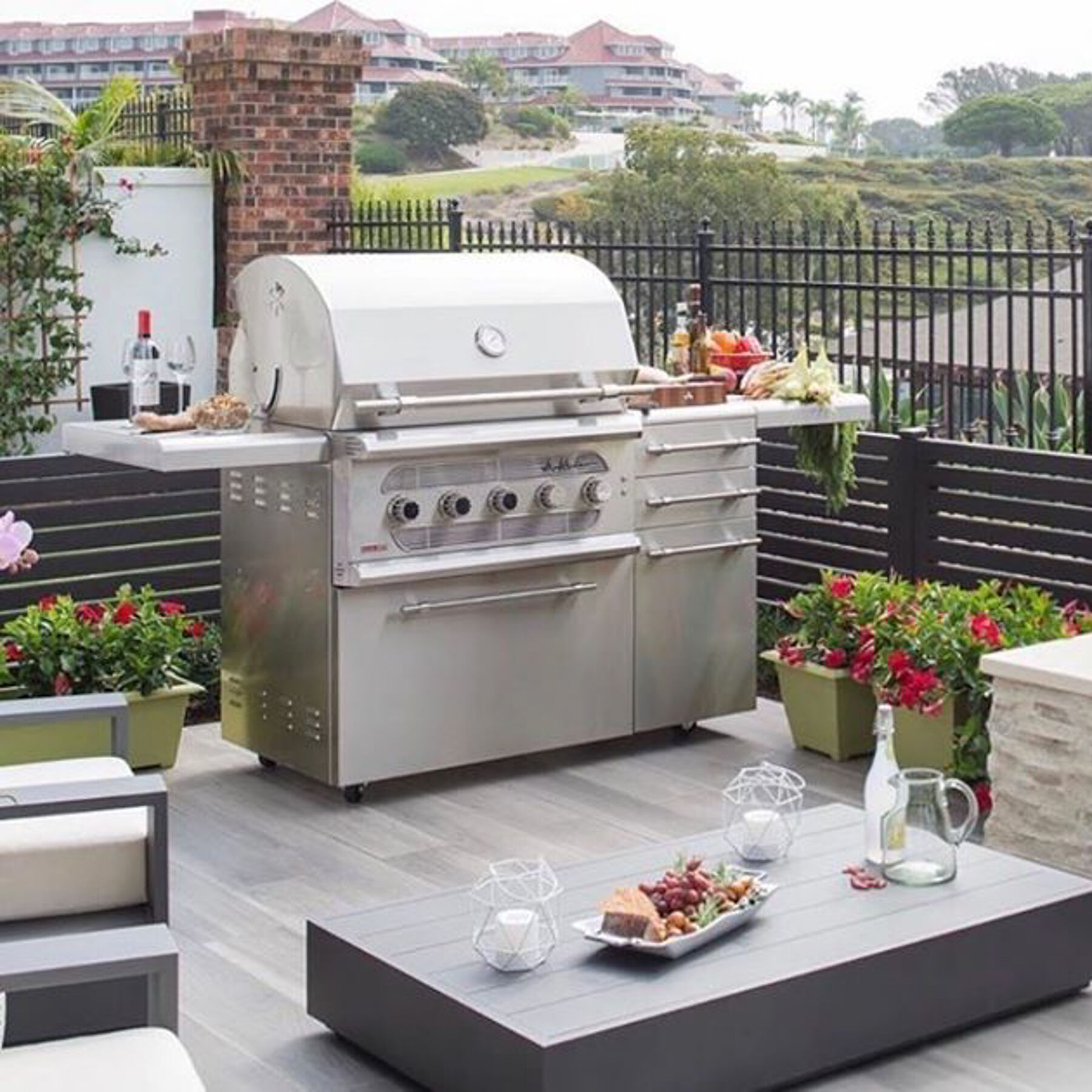 Smaller outdoor kitchen appliances, including removable faucets and portable grills, should also be kept inside to prevent corrosion and rusting.
If you live in an extreme climate, it may be best to completely remove the burner assembly from your fire feature and store it inside your dry shed or garage for safekeeping throughout the harsh winter months.
4. KEEP YOUR PRODUCTS COVERED
It's important to invest in a fitted, weather-resistant cover for all your outdoor products to ensure they stay protected from severe winter weather. If rain or snow accumulates in your fire pit, outdoor fireplace, or grill, it may be hard to light them at the start of the spring season.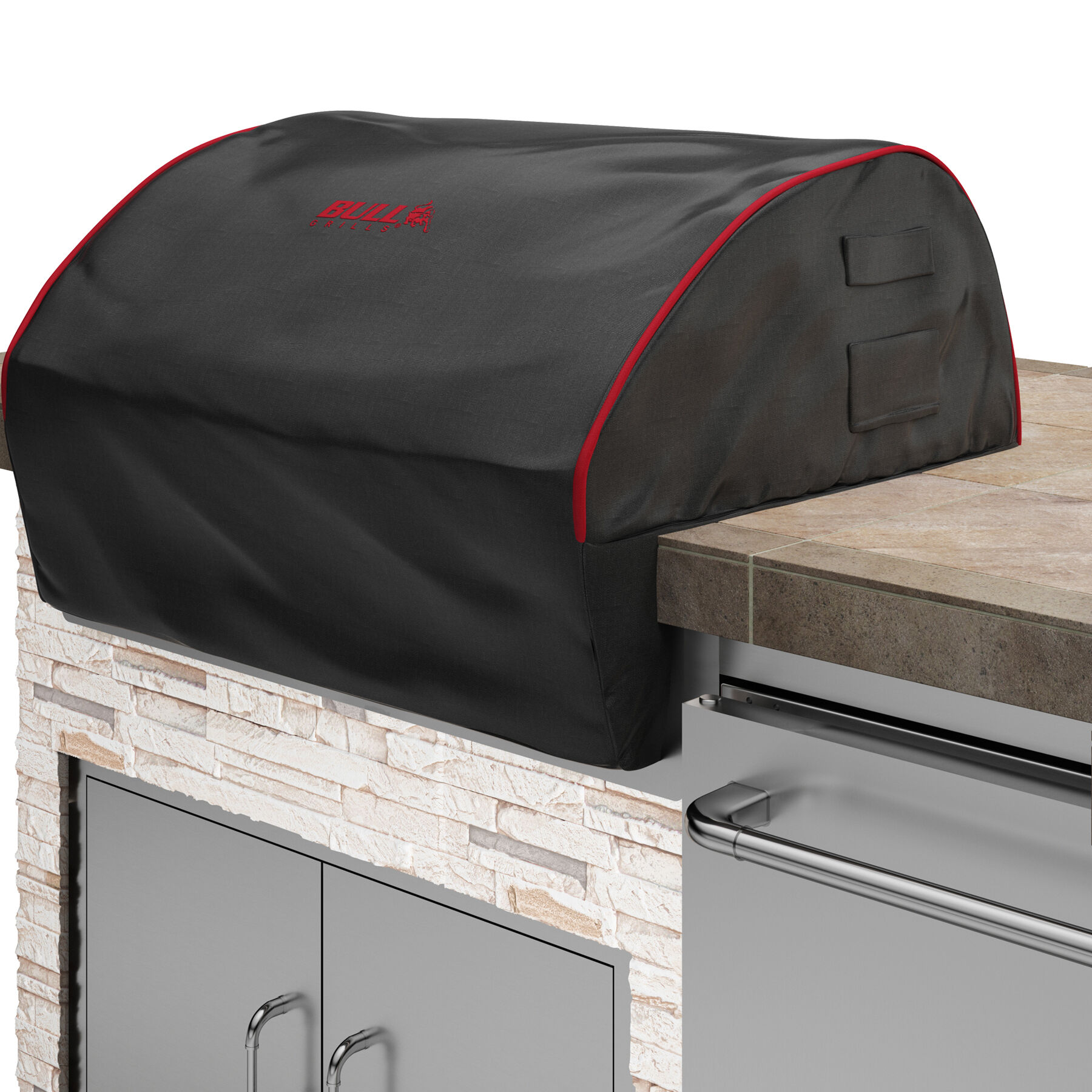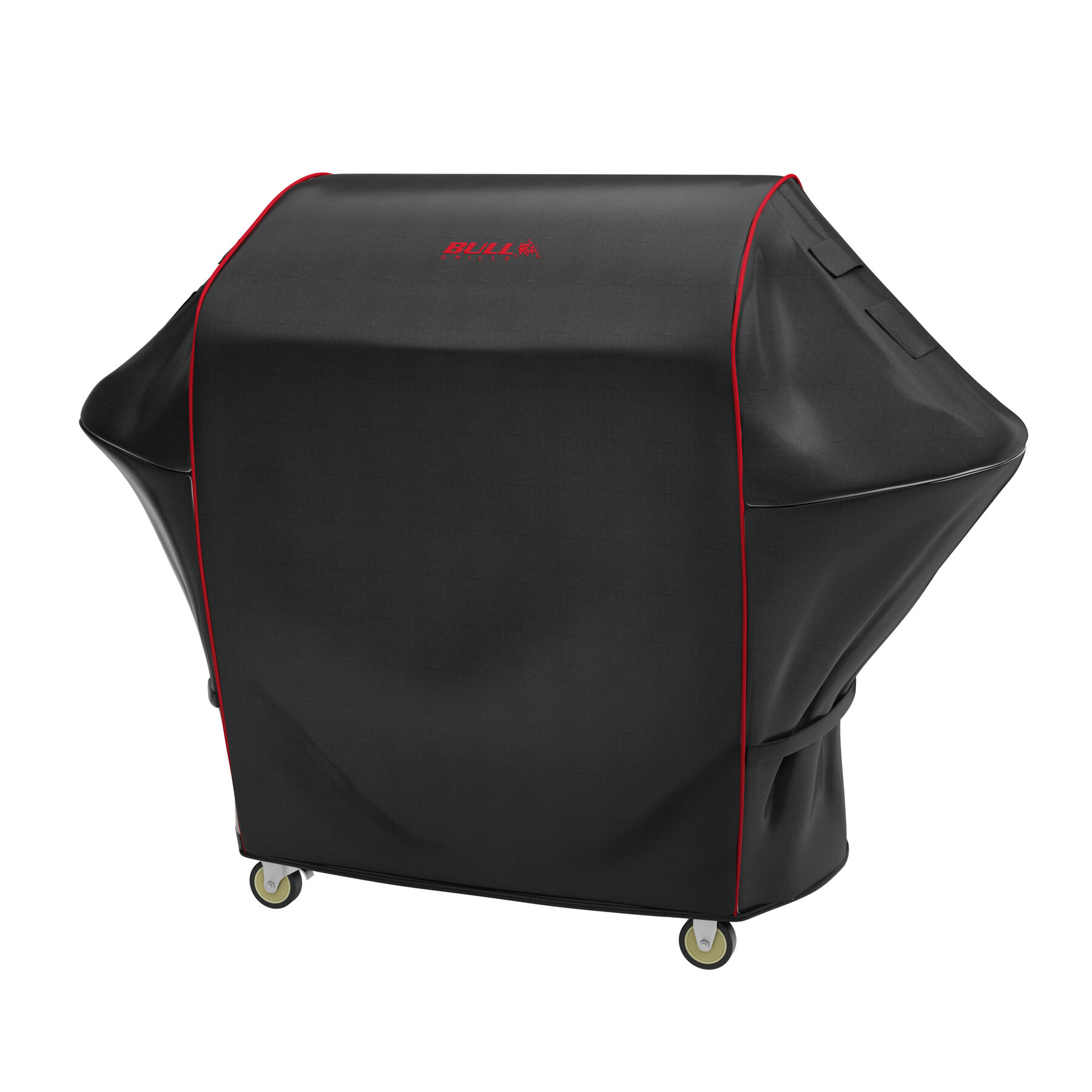 We recommend choosing a cover made specifically for your fire feature, as tarps and generic, one-size-fits-all covers aren't typically water-tight, can often shift in windy conditions, and may even blow away entirely.
You can also purchase an additional covering made specifically for your burner assembly to double-down on protection.
Pro Tip:

Make sure you keep your outdoor fireplace doors closed to prevent snow and ice from accumulating inside the firebox.
You'll also want to consider investing in a custom cover for your outdoor kitchen, especially if it's built into your patio or deck.
Custom covers are designed to wrap securely around the entire perimeter of your outdoor kitchen, so you won't have to cover each appliance individually.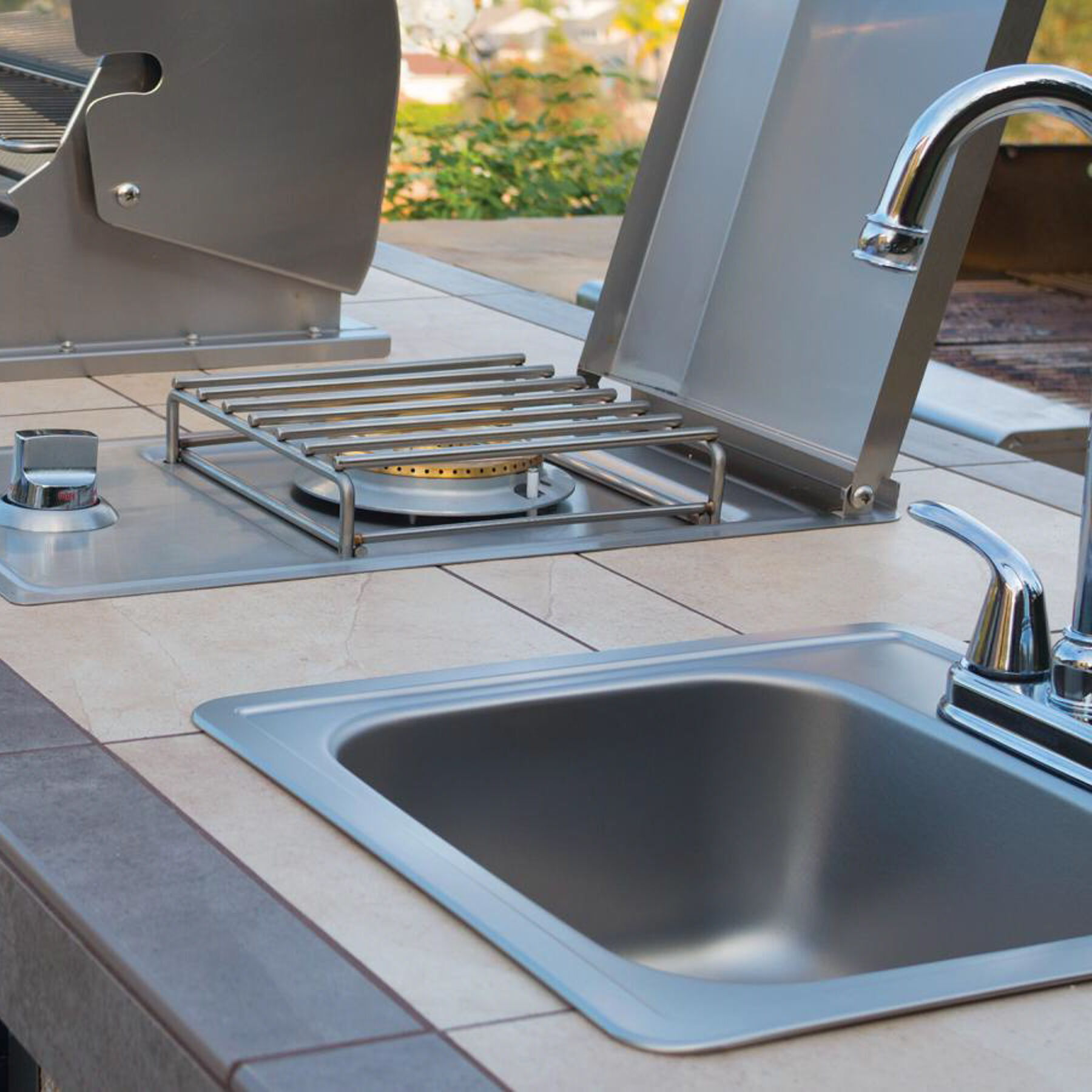 Be sure to cover sinks and other basins to keep debris out, but don't cover refrigerators or ice makers, as moisture could get trapped inside and cause electrical damage.
If you need help customizing covers for your fire feature or outdoor kitchen appliances, call our experts at 800.919.1904!
DOWNLOAD YOUR WINTERIZING CHECKLIST
If you have any questions about preparing your outdoor fire products for the winter season, we'd love to help! Call our team of NFI certified experts today at 800.919.1904.