Imagine having the ability to prepare all your meals from the comfort of your own backyard, without ever needing to run inside for ingredients, utensils, or a random spice.
Sound too good to be true? It's possible with an outdoor kitchen!
Outdoor kitchens are becoming more popular among homeowners, and it's easy to see why. They turn your home into a hospitality hub, offering an al fresco dining experience usually reserved for high-end restaurants.
With an outdoor kitchen, your home also gains extra square footage, without an expensive build-out or time-consuming renovation. In today's competitive real estate market, that's a huge advantage.
Before you start building your outdoor kitchen, there are six important things you should consider. To make your project easier, we've put together a guide that outlines each decision you'll need to make. But remember, our team of experts is always available to answer any additional questions you may have and help you choose the right components for your outdoor kitchen!
1. CUSTOM BUILD VS. STOCK SOLUTION
A custom-built outdoor kitchen offers almost limitless options, making it the premiere choice for customers who want to customize the size, shape, and finish of their outdoor kitchen layout.
With a custom-built kitchen, you'll get to hand-pick all your components and appliances, right down to the type of granite or stone you'd like for the countertop.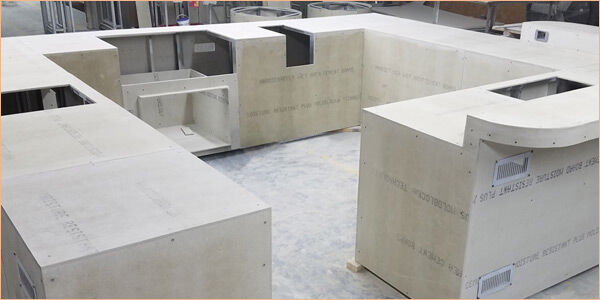 There are also "off-the-shelf" or ready-to-finish outdoor kitchen islands available, which come pre-assembled to make the building process much faster. You'll simply install the modular kitchen island in your outdoor space, then finish it with the material of your choice.
Prefab outdoor kitchen islands are significantly less expensive than custom-built designs and are ideal for customers who don't have much space in their backyards to build on.
While ready-to-finish models don't offer as many customization options, there's a broad range of layouts on the market to fit outdoor spaces of all sizes and styles.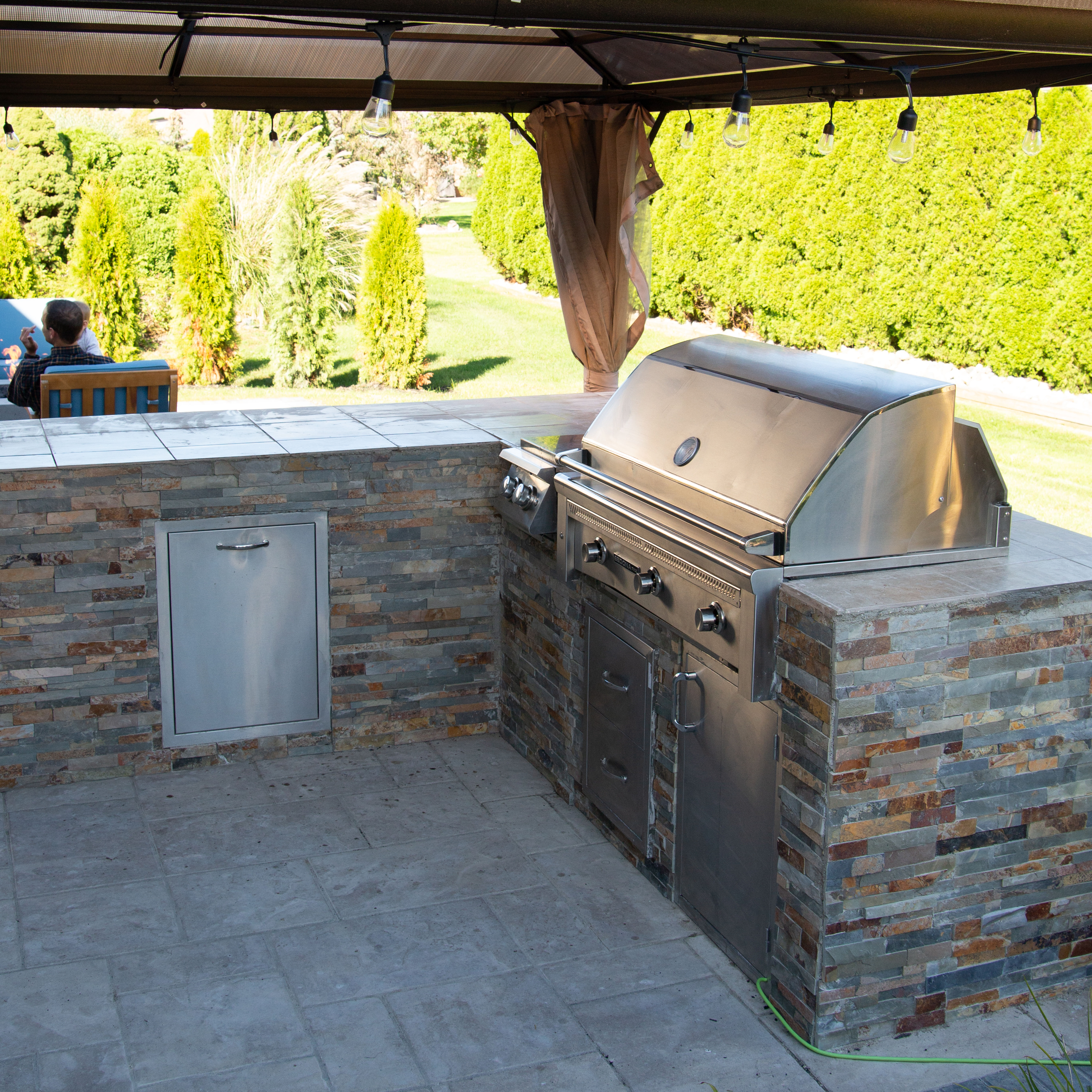 Every outdoor kitchen island needs a grill, but if you have the space, you may also want to include a refrigerator, sink, and extra storage space.
You can also add side burners, a bar, or a beverage center if you plan on hosting large backyard gatherings.
A common mistake that many homeowners make is not including enough storage space in their outdoor kitchen islands.
If you want the option to cook all your meals outside, without making frequent trips into the house, you'll need ample space for utensils, glasses, plates, pots, pans, spices, and more. You'll also need to include cold storage for your meats, vegetables, fruit, and other perishable foods.
Appliances are the most important part of your outdoor kitchen. We recommend choosing high-quality, rust-resistant components made of stainless steel, so you can enjoy your outdoor kitchen for many years to come.
Any appliance you purchase for your outdoor kitchen must be outdoor rated to ensure it will withstand the elements and function properly. For example, a non-outdoor-rated refrigerator may not be able to stay cold enough as it sits outside, leading to spoiled food and health risks.
It's important to check the manufacturer's requirements outlined in the manual that comes with your appliances, as some products may include "outdoor" in the name but aren't rated for outdoor use.
For help choosing the best grill for your outdoor kitchen, read our grill buying guide.
When you're designing your outdoor kitchen, plan your cooking, sitting, and activity areas at the same time. This ensures that all the main areas of your backyard mesh to create a cohesive entertainment space.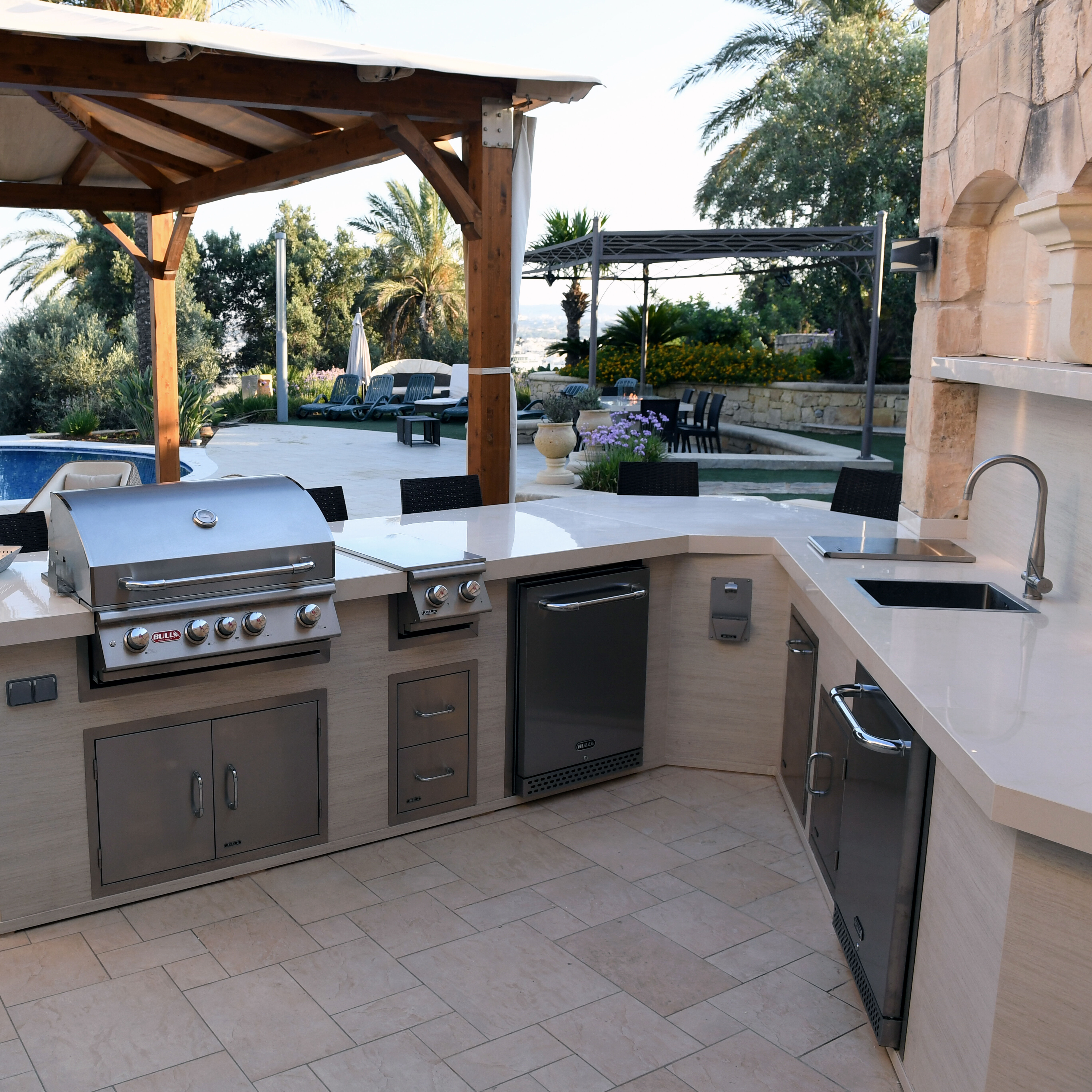 Keep in mind that safety regulations require at least 8 inches of space between any installed appliances to prevent them from overheating. This will affect the amount of space your outdoor kitchen will require, so you'll want to plan out the number of appliances to include based on the amount of space you can use.
Your outdoor kitchen should also include proper ventilation. You'll want to incorporate vents placed 4-6 feet apart along the bottom of your kitchen island to accommodate sufficient cross-ventilation. Without vents, gas can build up in your outdoor kitchen, which may result in an uncontrollable fire or an explosion.
You never know when your outdoor kitchen might need maintenance. Make sure you install service doors for easy access to your appliances. Service doors are also handy for built-in grills, because you'll be able to store your Propane tank out of view underneath the grill head.
Before you can install an outdoor kitchen island on your property, you'll need to check your local city ordinances. These regulations specify how far away the island should be from combustible materials.
When determining your final location, consider the foot traffic in your outdoor space. Is your backyard usually busy? Are there certain areas of your yard that are typically more occupied than others?
While your outdoor kitchen certainly serves as a focal point, you don't want the placement to impede regular backyard activities.
Outdoor kitchen islands also cannot be installed underneath a covered patio without a vent hood for your grill, and never in an enclosed patio.
5. DELIVERY & INSTALLATION
When you're planning your outdoor kitchen, begin with the end in mind.
Unless your kitchen island is built completely on-site, it will need to be moved from its delivery location to the final installation location and may even require a forklift to transport it from the freight truck to your backyard.
Your contractor most likely has experience with handling over-sized deliveries and may have forklift on-hand, so be sure to check with them before you schedule the delivery. If you have questions about this process, please give our team a call! Our certified reps have years of experience handling outdoor kitchen deliveries.
You'll also need to decide how you want to power your outdoor kitchen appliances. Will you need electrical outlets installed in your backyard, or do you need to run a Natural Gas line to your kitchen island? What about running water?
For electric and gas appliances, you'll need to hire a licensed professional to run hard lines from your home to your outdoor kitchen.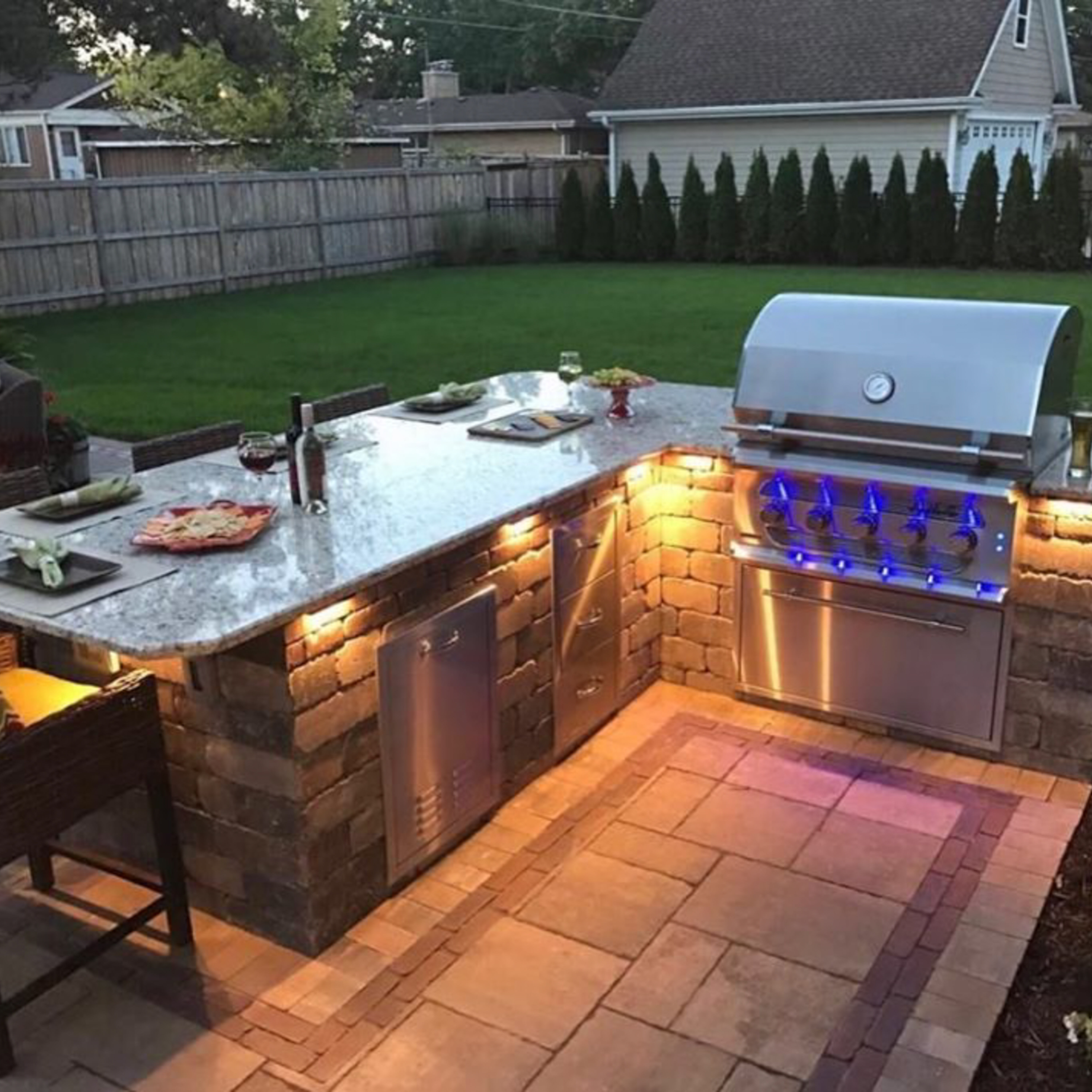 You can also have a water line routed to your kitchen island or purchase a small water heater tank and install it underneath the sink.
If you're connecting to your home's gas supply, consider the BTU ratings of your appliances. The higher total BTUs of your outdoor kitchen appliances, the more gas you'll need. Discuss these requirements with your installer, so they can plan accordingly.
If you're building a custom kitchen island, we recommend using non-combustible materials such as Hardie Board and steel studs.
If you have combustible framing, you should also include an insulated grill jacket for your grill. Grill jackets are specific to certain brands, and not every brand offers them, so make sure you're selecting the correct grill jacket for the grill model you've purchased.
Look at the safety features included with your grill before making a final decision. We recommend buying a grill with a built-in safety system that helps prevent gas buildup and uncontrolled combustion.
Seaside environments can be harsh on outdoor appliances due to salt in the air. If you live near the coast, you'll want to purchase high-end, stainless steel appliances, which resist corrosion and rust for long-lasting durability out in the elements.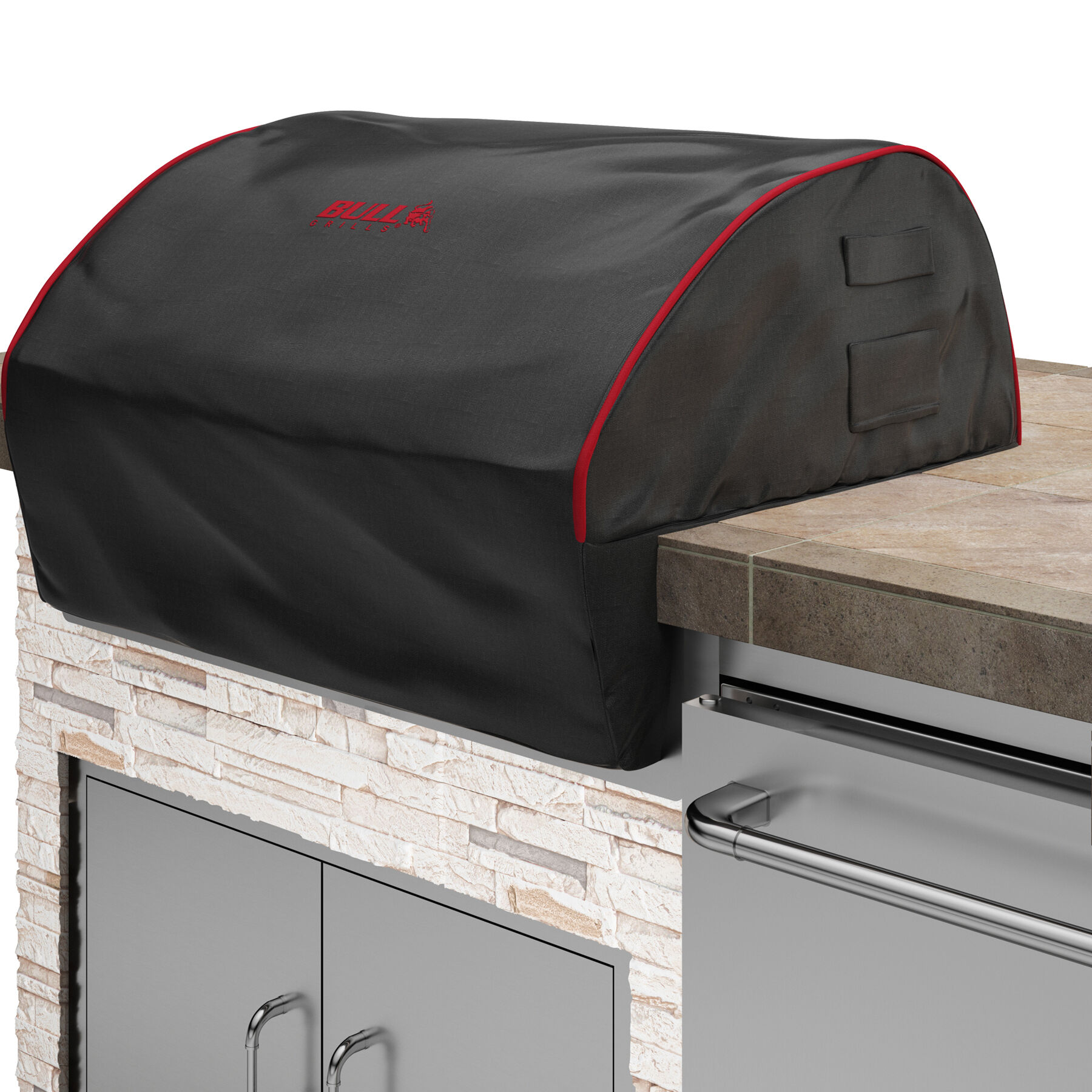 Whenever you're not using your grill, protect it with a fitted, weatherproof cover. You may also want to cover your entire kitchen island. If so, custom covers can be found at your local awning or outdoor fabric supply store that stretch around the entire perimeter of your kitchen island.
When the season ends and you've enjoyed your last meal outside, it's essential to winterize your outdoor kitchen.
Bring your outdoor refrigerator into the garage, cover your grill for the last time, turn off your gas and water supply, and clear your gas lines. Taking these steps will help prevent any potential damage brought on by cold, harsh weather.