If you want the look and feel of a wood burning fireplace, but aren't crazy about committing to the expensive renovations required to add one, then a Ventless fireplace is one of the best solutions.
In addition to more installation flexibility, Ventless units offer several great advantages that you won't find with any other kind of fireplace.
We've broken down the benefits, safety requirements, and installation guidelines for Ventless fireplaces, so you can start heating your home in style.
WHAT ARE THE ADVANTAGES OF VENT-FREE FIREPLACES?
Ventless (Vent-Free) fireplaces are a great solution when you want the look and feel of a fireplace, but you don't have a chimney. They don't require any venting, so they're able to be installed in a wide variety of scenarios. They're perfect for apartments, mobile homes, office buildings, and high rise penthouses.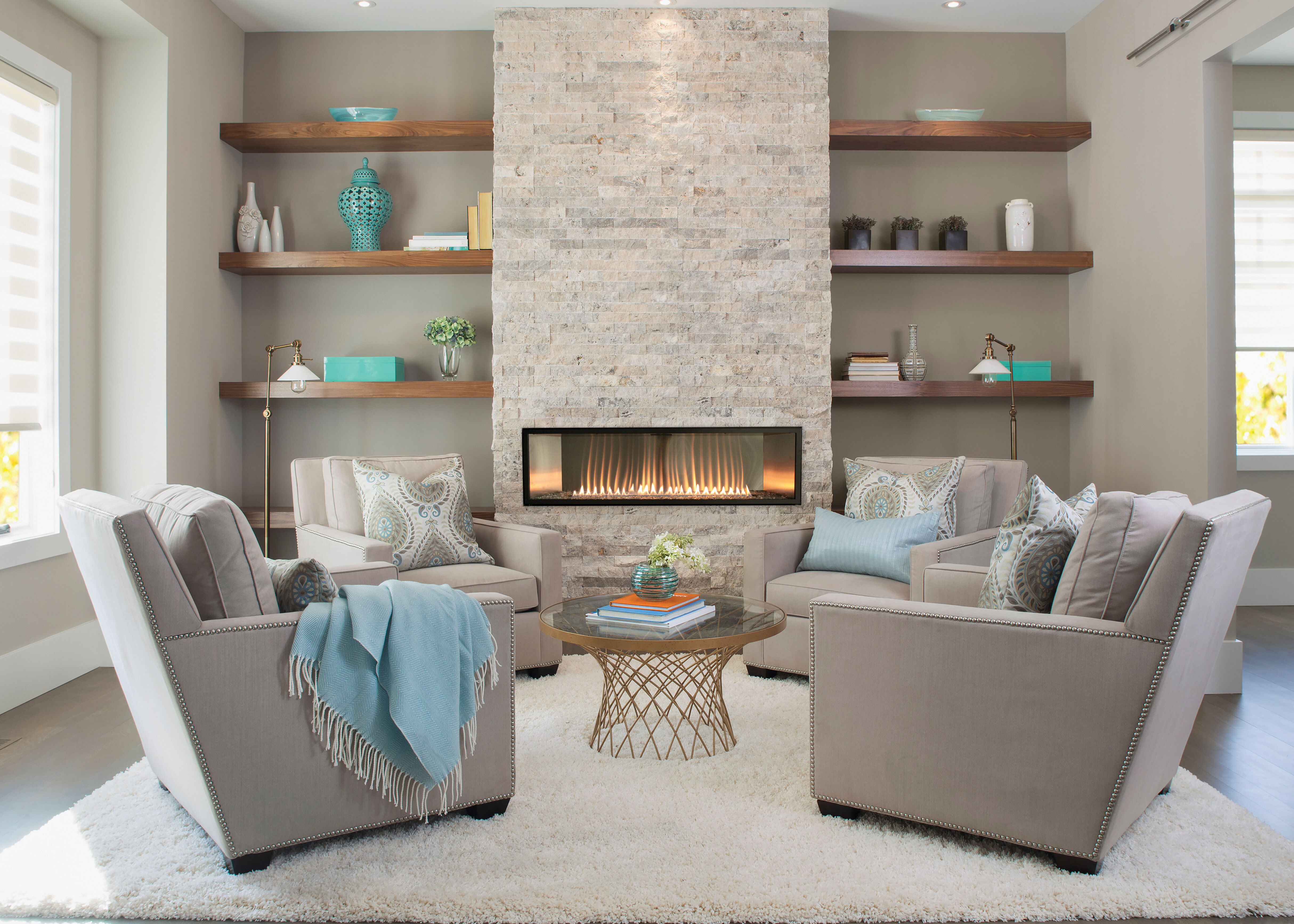 With no venting, all the heat that they generate is pushed into your room, so you get more warmth than with a vented fireplace, while also using roughly half the amount of fuel. Plus, they're 99.9 percent efficient, meaning they burn clean without producing any toxins.
ARE THERE ANY DISADVANTAGES?
The biggest downside of Vent-Free fireplaces can also be a bit of an upside. As your Vent-Free unit burns oxygen, it produces moisture. This moisture can build up on your windows over time as condensation, but it can also be a great source of humidity during the winter. If you get too much moisture, opening a window slightly will help balance things out.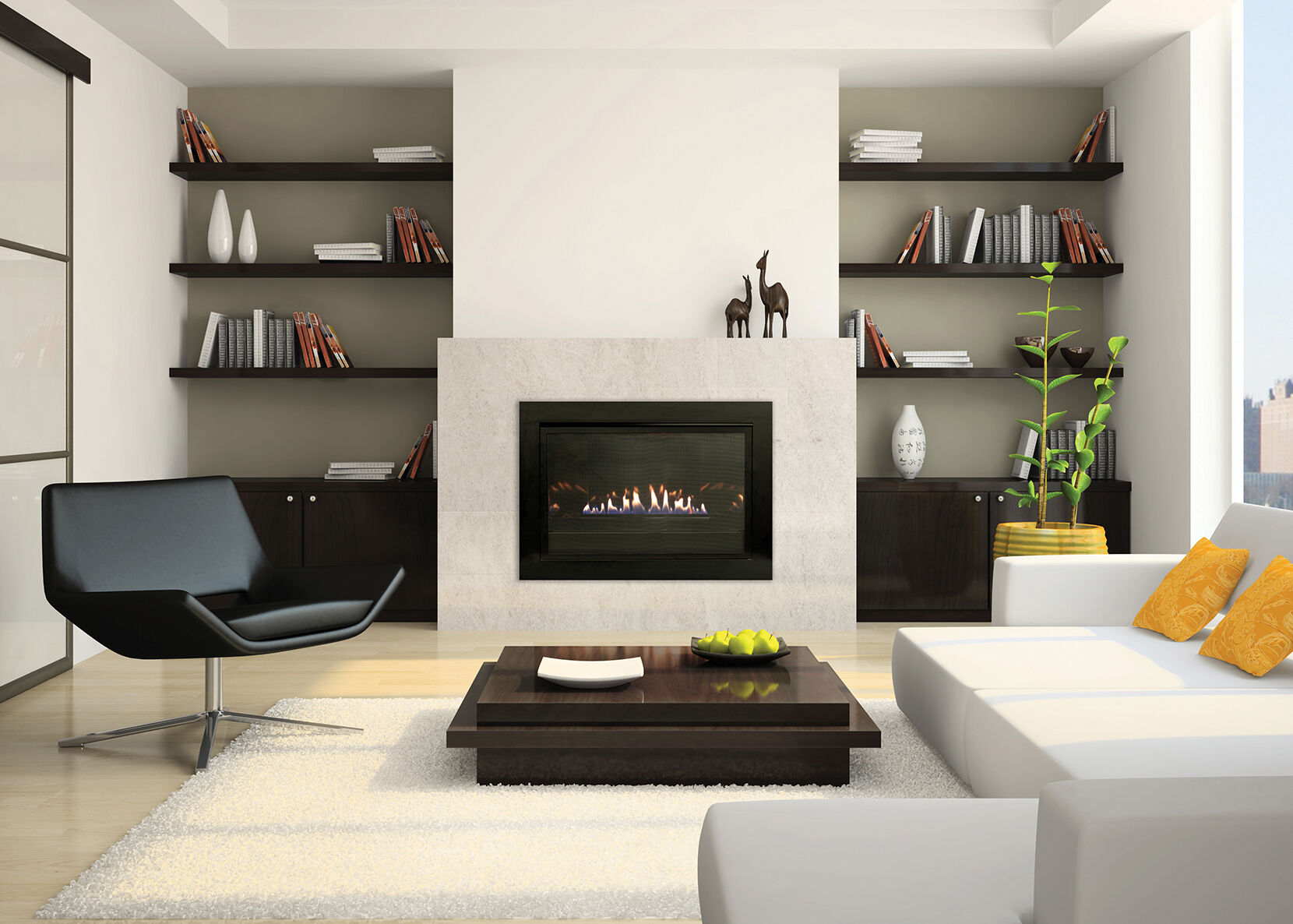 Vent-Free appliances include a built-in Oxygen Depletion Sensor (ODS) to help ensure that the oxygen levels in your room stay well above a safe threshold. Despite this, Vent-Free units should never be installed in a closed space like a bathroom or bedroom. Check your owner's manual for guidelines on minimum room size.
It's also possible that a Vent-Free appliance can produce carbon monoxide. This should only be the case if it's installed improperly, but even so, it's good to have a carbon monoxide detector in your home as a precaution.
WHAT ARE THE DIFFERENT TYPES OF VENT-FREE FIREPLACES?
Vent-Free appliances are available in several different installation types: logs, complete fireboxes, and inserts. Vent-Free gas logs can be installed in existing masonry fireplaces and come in both traditional and contemporary styles. Contemporary logs feature fire glass, while traditional logs come with lava rock or glowing embers. If you'd like to convert your fireplace to a gas log set, read our guide here.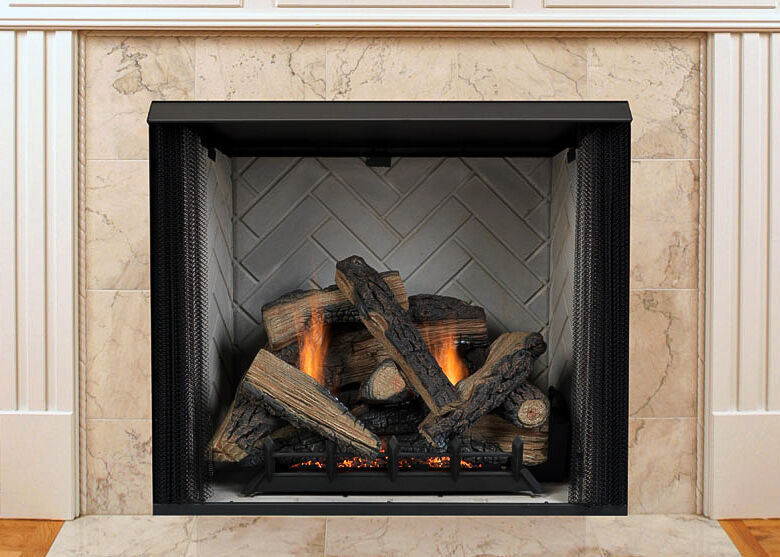 A complete Vent-Free fireplace is meant to be installed in new construction or as part of a renovation. It goes into your wall, imitating the look of a masonry fireplace, but without a chimney. Some vent free fireplaces come with burners already included, while others allow you to add a burner of your choosing.
A Vent-Free insert is a ready-to-install unit that's similar to a complete vent free fireplace. The difference is that they're designed to slide right into your existing masonry fireplace, rather than be installed in new construction or a renovation.
A Vent-Free fireplace should always be professionally installed. Improper installation can lead to the flames being blocked or impinged, and flame impingement can result in carbon monoxide being produced. Since there's no venting to release it, the gas will then enter your living space. While this is rare, it's still a good idea to have a carbon monoxide detector.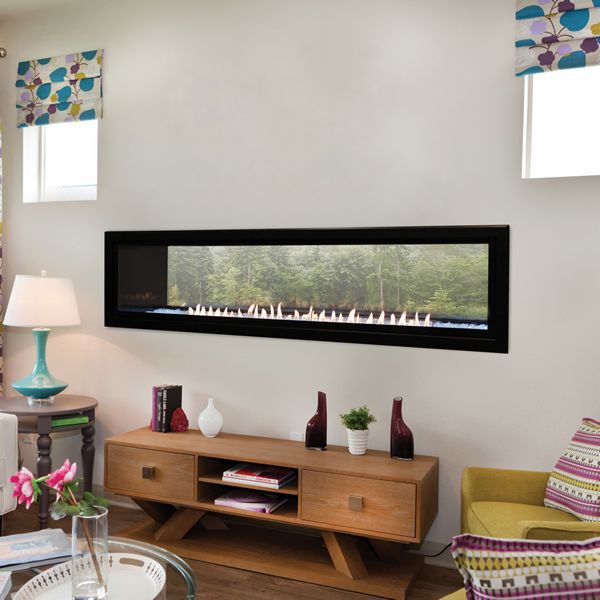 Improper installation can also lead to poor flame presentation. A professional will know how to maximize the flame appearance of your appliance.
Finally, you may need to have a gas line run to your Vent-Free unit, and this should always be done professionally.